Denso Protection At London Gateway Port
London Gateway is being built by the Dubai owned company DP World at a cost of £1.5bn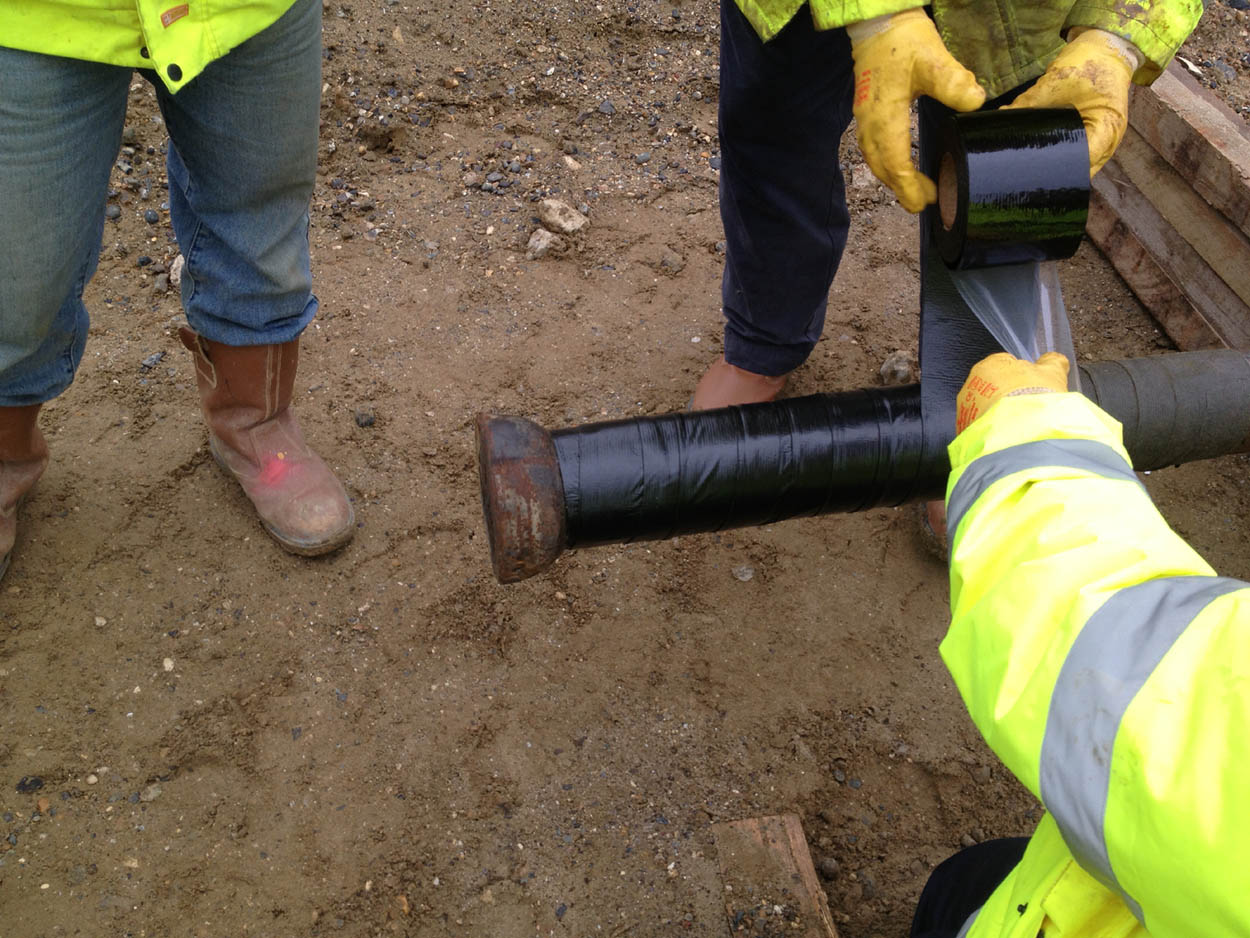 Densopol 60 at London GatewayTwenty Five miles from central London at Stanford-le-Hope, Essex, this deep-sea port expects to see the arrival of the first giant container ships at the end of 2013.

Principal contractor for phase 1 of this prestigious project is LORDI JV, a joint venture between Laing O'Rourke and Dredging International. Winn & Coales (Denso) Ltd engaged with Laing O'Rourke, the UK's largest privately owned contractor to provide them with two products from its extensive range of anti-corrosion tapes, plus Densoband sealant for application between asphalt and concrete.

In the 1,250 metre long container quay 1294 tie rods have been installed to secure the diaphragm walls. Denso Tape and Densopol 60 are being used to provide protective support on the tie rods, which are each 35 m long and are in three sections. Both tapes are applied on quay side using a Denso tape wrapping machine.

Denso Tape is a non-woven synthetic fibre fabric impregnated and coated with an adhesive compound based on petrolatum. Densopol 60 is a rubber/bitumen compound coated onto a fabric reinforcement and backed with a conformable PVC film. This combination gives its extreme toughness, plus flexibility enabling it to be used on small diameter pipes, bars and rods. It has excellent resistance to cathodic disbonding.

Sub-contractors Aggregate Industries have applied approximately 12,000 metres of Winn & Coales black Densoband as a flexible sealant between asphalt and concrete. This includes concrete channels to take away surface water, gullies, bays and the general park areas of the Gateway.

Densoband is a polymer modified bitumen strip which is approved by the Department of Transport in the Manual of Contracts 7th Edition for use in asphalt wearing course joints for asphalt, and asphalt to concrete interface, as an alternative to the previously commonly used bitumen. Because water, salts, pollutants and weed seeds etc cannot penetrate the sealed joint, it remains unaffected by extremes of temperature and further deterioration.