Abacus Lighting Secures Major Contract For Manuka Oval
Abacus secured one of the biggest export contracts in their history by winning the contract for Manuka Oval, Cricket and Australian Rules Football Stadium in Canberra, Australia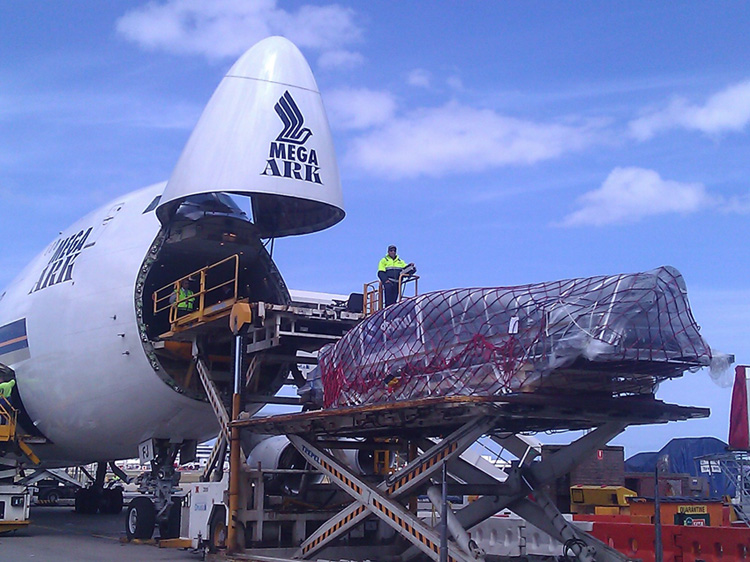 Abacus Flies In To ManukaThe scheme is based on 6 x 45 meter masts, all of which are tilted forwards towards the pitch, 9 degrees from vertical. Each mast will incorporate a unique iconic head frame design which will be instantly recognisable as the Manuka Oval.

The complex iconic design was created and manufactured at Abacus' Headquarters in Nottinghamshire over 10,000 miles away from the Stadium in Canberra. In order to meet the tight programme deadlines, Abacus flew over 10 tonnes of mast and head frame equipment via Singapore Airlines Cargo to Australia. "Shipping such large and heavy equipment to the other side of the world is always a challenge, but with our large number of exports it is a something that we are very experienced in" commented Chris Welbourn, Abacus' Global Operations Director. In addition to the Air Cargo, Abacus despatched over 20 shipping containers, ensuring that the equipment arrived on site to meet the programme deadlines.

Each of the 6 masts will include over 100 Abacus Challenger 3 floodlights providing outstanding lighting for Cricket or Australian Rules Football.
Manuka Oval has a long history of sporting events and to commemorate the Floodlighting and other ground improvements, Australia will play the West Indies in a day – night one day international cricket game, which is the first time the Australian team has ever played in Canberra.

Abacus have completed various cricket stadiums in the world such as; Lord's, The Oval, Trent Bridge, Edgbaston, Kensington Oval Barbados, Emirates Cricket Ground Dubai and Wankhede Stadium India.