New AMETEK Solartron Metrology Orbit ACS Instruments
A new line of accurate and economical linear measurement instruments designed for easy interface with automation and PLC systems has been introduced by Solartron Metrology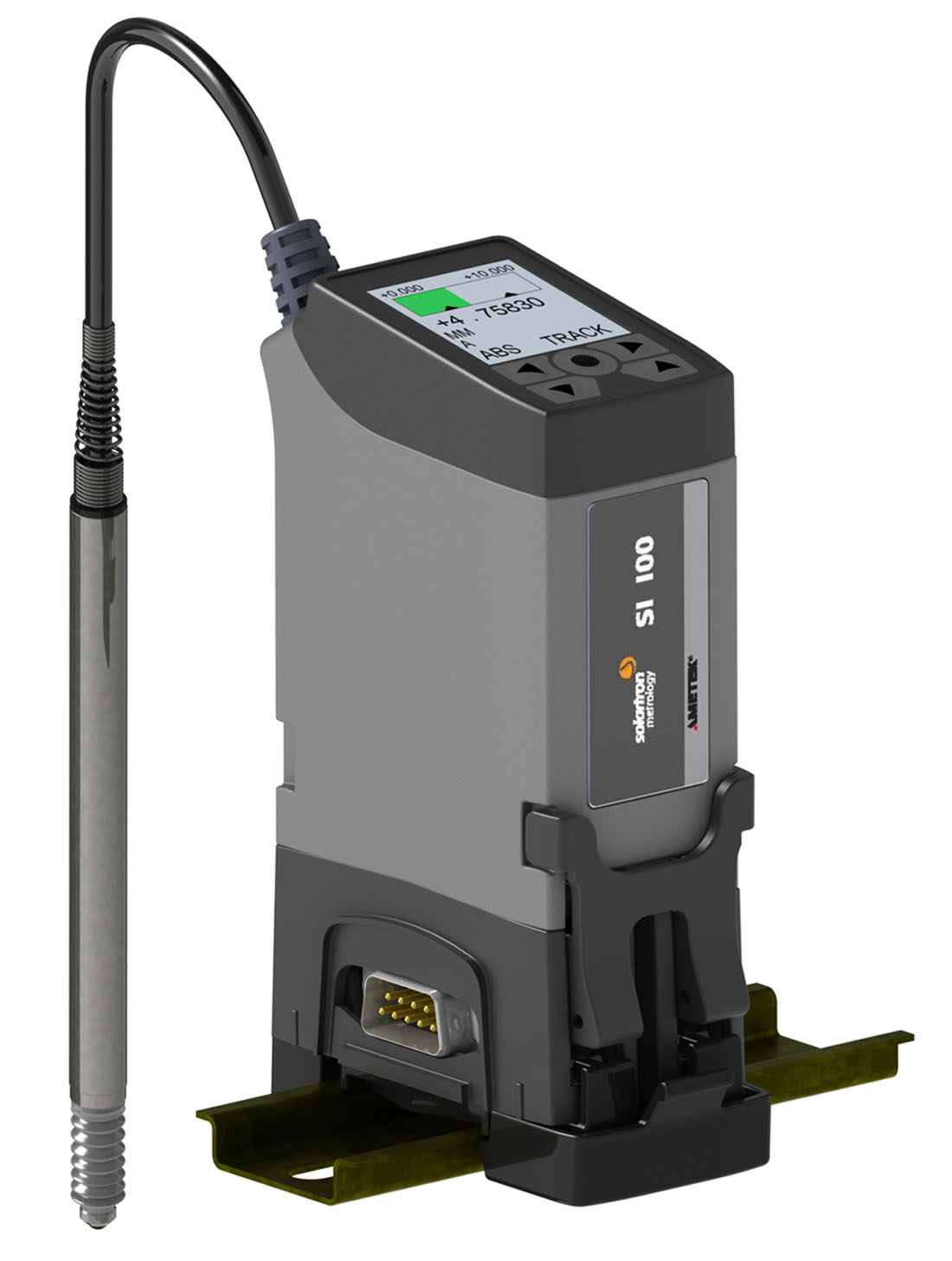 Solartron Metrology Orbit ACS SI 100Available to both end users and automation OEMs, the new systems verify key dimensions to support quality control in electronic, aerospace, semiconductor, automotive and other manufacturing applications.

The Orbit ACS (Automation and Control Systems) SI 100 is a one-channel stand-alone unit for quick measurement and PLC output. The SI 200 comes with a probe, integral screen, and PLC output, but can also connect to an additional Orbit digital probe via T-con for a two channel system. Formulas such as A+B and A-B are available with the two-channel configuration.

Users can quickly set up the digital probe and process limits on the integral keypad and screen; no programming is required. Output to a PLC can be accomplished by several protocols including Modbus over RS232 or RS485, or RS232 output. Three lines of discrete digital output and four lines of discrete digital inputs are available.

Orbit ACS probes have the same accuracy, repeatability and durability of standard Orbit probes designed for larger networked systems. Specialized Orbit probes, including Feather Touch, are compatible with the new ACS instruments. A mini-USB port allows easy on-site installation of firmware updates.

Solartron Metrology is a world leader in design and manufacture of precision digital and analog dimensional LVDT gauging probes, displacement sensors, optical linear encoders and associated instrumentation. It is a unit of AMETEK, Inc., a leading global manufacturer of electronic instruments and electromechanical devices with annual sales of more than US$3 billion.