Great Plains Centurions Proves Versatility
Great Plains' Centurion drill is proving its versatility this autumn, by performing in dry conditions on the continent and damp conditions in the UK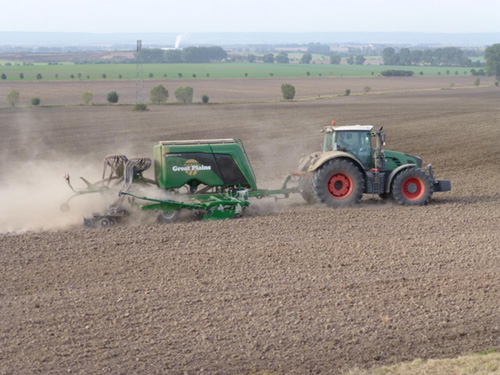 Great Plains' Centurion DrillOne of the first models to go to work proved itself near the city of Erfurt in central Germany: "This is a region where conditions are usually very dry, so the heavy, clay soils set any machine a stiff task", says Jim Thygesen, Great Plains' Territory Manager for Germany.

"The operators were impressed with how easy the drill was to set up and calibrate, and were soon working very quickly".

In the UK the drill proved its ability to work in extremely wet conditions last autumn – an asset that may be particularly valuable this autumn! The first drills have now been now delivered to customers, many of whom are preparing for a later than planned – and challenging - drilling season.