ACI Exhibits Bottle And Can Drying Systems
Bottle and can drying systems will be exhibited at Pack Expo 2012 by ACI Inc of Maine on stand N-5564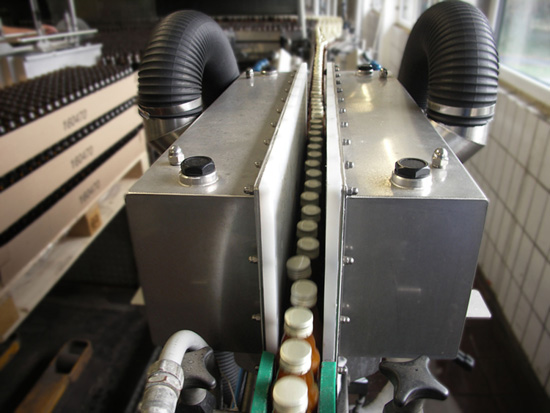 ACI Bottle & Can Drying SystemsPrincipal exhibits will be the company's EL system, 'JetPlate' air delivery plenums, 'Can Tunnel' enclosed can drying system and air knives.

A feature of all these systems is the use of electric motor powered blowers to deliver a continuous and consistent supply of clean air at the pressures, volumes and velocities demanded cost effectively.

The EL system comprises a free-standing enclosed blower mounted on legs that permit installations either straddling filling lines or to one side, delivering air via a choice of air outlet devices.

Outlet options include ACI's JetPlates or Can Tunnel. JetPlates are smooth faced plenums with a specially designed pattern of slots. Jetplates ensure effective drying both by their close proximity to the product (maximum efficiency) and by driving the moisture progressively downwards and off the bottles. They also act as guide rails to help prevent bottles falling over.

Can Tunnels again have a special array of slots to achieve maximum drying efficiency whilst also containing the dislodged moisture. They are easy to adjust to accommodate different product sizes.