Spooner Industries Expands Into China
Spooner Industries Limited, global leader in forced convection technology, is expanding their existing business in the Far-East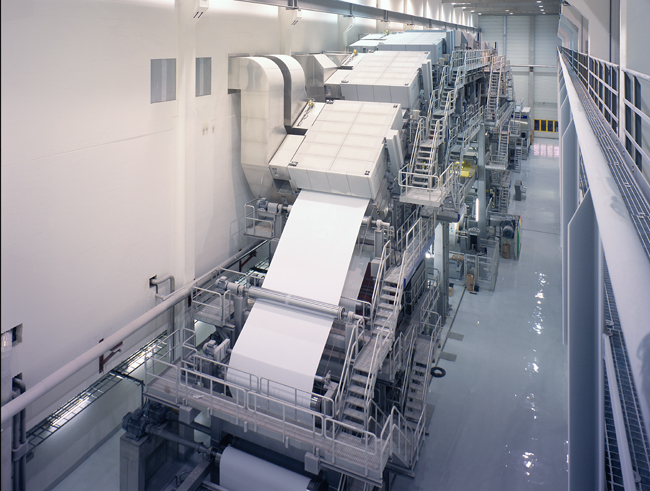 Spooner Flotation Dryer In ActionTo develop their market in the world's fastest growing economy, Spooner has taken steps to develop their presence in Shanghai, China.

Spooner's new representative Mr Ruben Liu, is responsible for handling existing accounts in China as well as developing new strategies to expand the customer base in the paper and non-wovens industries in China and across Asia.

"Spooner is a global company and we are dedicated to providing a local point of contact for our customers with understanding of their culture, needs and values," stated Steve Newell, Director at Spooner Industries. "Ruben, who is representing Spooner in Shanghai, will fulfil a number of functions, providing support to the growing number of customers we have in China and helping us expand our presence in the region."

Spooner manufacture bespoke dryers, coolers and Air Turns and has its main engineering and manufacturing site at the company's headquarters in West Yorkshire in the United Kingdom. The subsequent establishment in China confirms the company's intentions to take advantage of the opportunities presented by the continued growth of the Far-Eastern economies.

Spooner has secured the office services of the China-Britain Business Council (CBBC) in Shanghai via the Launchpad Scheme. Steve continued; "The CBBC has given us considerable assistance in growing Spooner's presence in China and will continue to support us as we develop across Asia. Their knowledge of China and their established business network has been invaluable to us as we have embarked upon this new venture."

Lee Fairhurst, International Sales Manager will be accompanied by Ruben to China Paper taking place in Shanghai this September. The Spooner representatives will be available on stand 1416 from 10th to 12th September to demonstrate the drying, turning, cooling, and non-contact web handling provided for the manufacture of paper and non-woven materials.