Centurions Start Marching
The first production models of Great Plains' Centurion drill are now coming off the production line at the company's Sleaford, Lincolnshire factory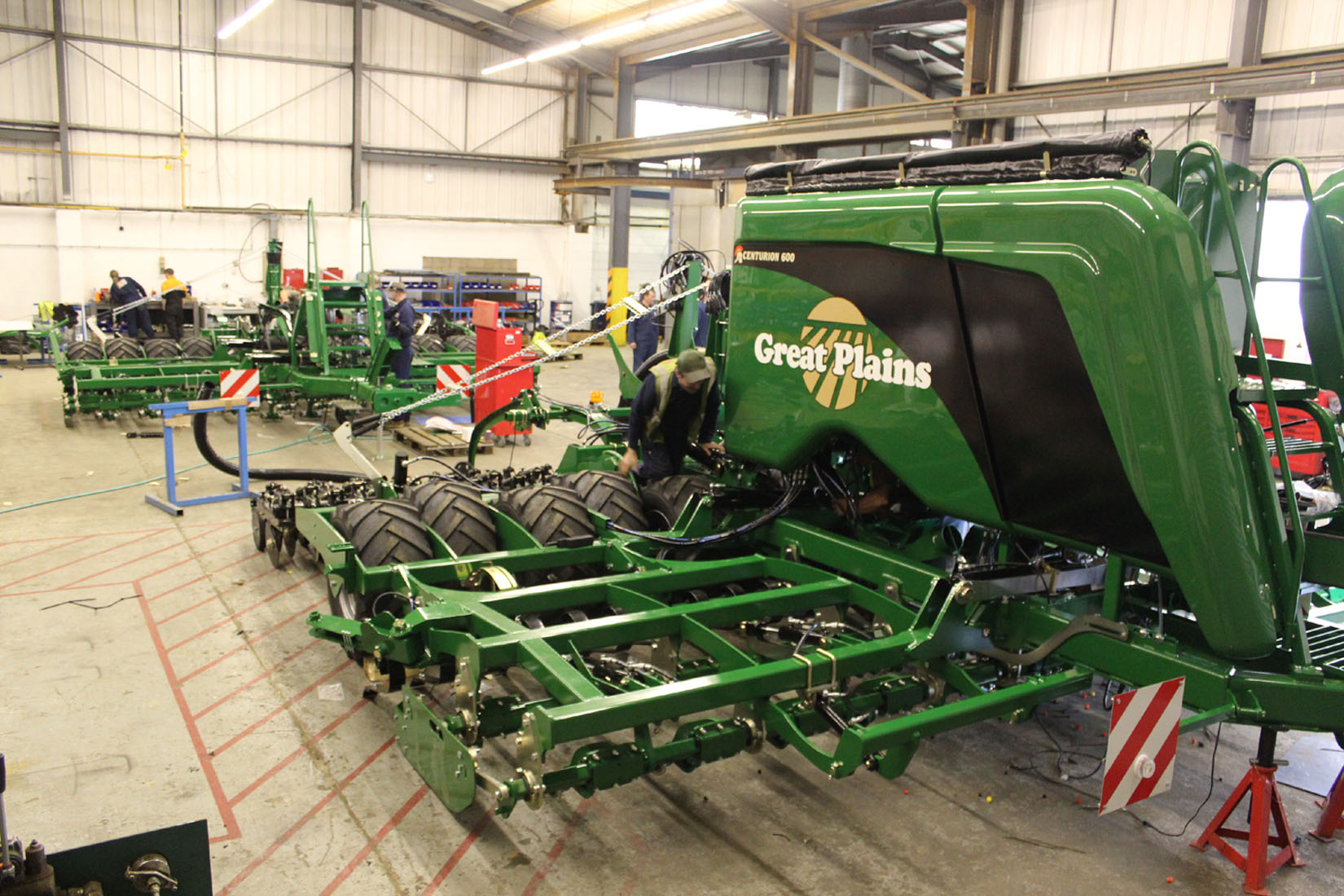 Simba Great Plains Centurion DrillThe first of the six metre models have already been completed and are sold, some to dealers for demonstration and others to farmers.

As well as excelling in field tests across the UK last autumn, the drill has also attracted significant interest across key markets in Europe, including at the recent DLG Field Days in Germany.

Those who have used it thus far have complemented a range of different assets. These include: the ease of calibration and operation; the accuracy and consistent depth of seed placement; the effectiveness of the weigh cell system for the hopper; the machine's ability to contour follow and the ability to continue working much longer than competitor drills in damp conditions.