Spooner Industries Adds Solvent Recovery To Product Range
Spooner Industries, the world's leading authority in forced convection technology, is delighted to announce that it has now added Solvent Recovery Systems to its growing environmental product range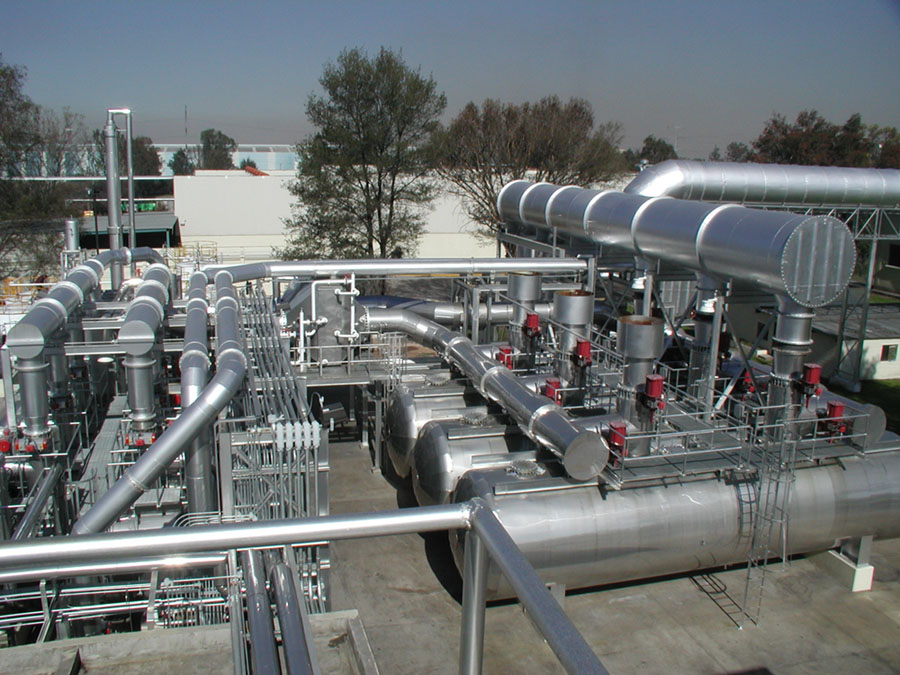 Solvent Recovery Partnership With AMCECBy forming a partnership with AMCEC, solvent recovery specialists, Spooner is now available to provide industrial facilities with a wide range of air pollution technologies.

With headquarters in the USA and offices worldwide, AMCEC has a strong global reputation for solvent recovery technologies. This exciting new development will allow Spooner to manufacture solvent recovery systems in-house, both for existing markets such as printing and converting, and new markets such as chemical, pharmaceutical, electronics and battery manufacture.

The solvent recovery systems now on offer from Spooner provide up to 99% recovery and in some cases a one-year return on investment. Steam or inert gas regenerated systems are custom built in various sizes and metallurgies to suit customer requirements and applications.

Spooner AMCEC's solvent recovery equipment includes: MICROBLOC skid units for solvent laden air volume from 400 to 5,000 Nm³/h; MONOBLOC factory assembled units for solvent laden air up to 65,000 Nm³/h; Custom multi-adsorber systems for solvent laden air up to 1,500,000 Nm³/h.

Under the new agreement, Spooner Industries and AMCEC will work exclusively together for the supply of solvent recovery systems to industries across the UK and Ireland.

Steve Newell, Director at Spooner confirms, "The partnership with AMCEC fits extremely well with Spooner, enabling us to enhance our environmental product portfolio and supplement our existing air pollution control technologies."

Spooner Industries is a global provider of drying, curing, baking, cooling and pollution abatement solutions to industries including paper, converting, food and metals. Since 1932 Spooner has worked in partnership with many of the world's leading manufacturers, providing unique technology solutions for a vast range of process problems. The company has its headquarters in Ilkley, UK and has sales and support operations around the world.