Metallurgy Expert Appointed As New Technical Manager
The recent appointment of quality control expert, Valerie Hart as Technical manager at Fine Tubes Ltd. demonstrates the company's focus on maintaining its exceptional product quality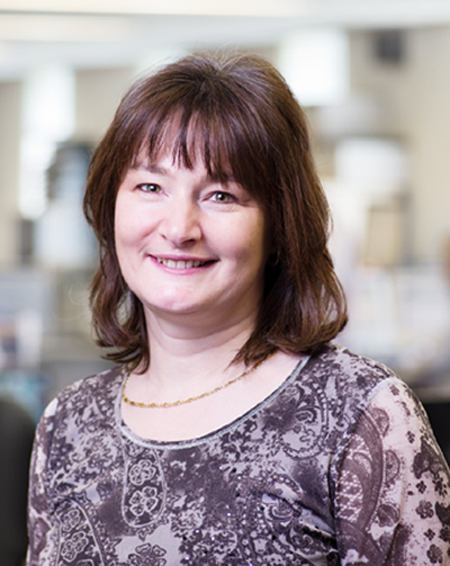 Valerie Hart Joins Metallurgy TeamAs the UK's leading manufacturer of precision tubes, it is essential that Fine Tubes meet the increasingly challenging market demands for the production of supercritical tubes. The appointment of another expert in quality and metallurgy will secure the world class standards at Fine Tubes.

With over 25 years experience in the steel Industry, Valerie Hart joins the Fine Tubes' technical department with a BEng (Hons) Degree in Metallurgy, a Diploma in Management Studies and vast experience in large scale process development, quality control and continuous improvement. Her strengths lie in managing highly skilled technologists and specialised teams as well as managing quality control investigations. Mrs Hart's training as a continuous improvement coach has also given her strong experience in leading workshops in 5S, big picture mapping, 4 fields mapping, SMED and defect elimination.

Dr. Richard Fletcher, Director of the Technical and Quality department at Fine Tubes, explains her role as Technical Manager: "Mrs. Hart will focus on managing investigations centred on technical issues affecting customers and production operations as well as identifying opportunities for improvement in terms of quality, cost, delivery, customer service, material losses". Her goal is to develop processes and operating procedures which are concerned with best practice principles in conjunction with all teams and process owners involved".

"We were looking for a problem-solver and motivator with experience in leading a team through technically challenging applications and investigations. Val's substantial experience in the industry combined with her excellent people's skills and personality tick all of those boxes", he adds.

The move to Fine Tubes Ltd has given Mrs. Hart an interesting new challenge and direction: "The role has brought with it an increased focus on customer requirements and a diverse operation where no two days are the same. I am looking forward to the opportunity to view new processes being developed and commissioned through the full supply chain, utilising my problem solving skills and expertise." She continues: "Overall the move to Fine Tubes has been enjoyable and has brought with it the challenge I needed to practise metallurgy whilst furthering specialised work within a professional company."

Val has moved from Scunthorpe with her family to become part of the team at Fine Tubes. Besides her technical expertise Val also has artistic abilities. She plays several instruments and also enjoys abstract oil painting. "It helps me to relax", adds Val with a smile.