UK Product Goes Green
Simba Great Plains machinery for sale in the UK will be painted in the green livery of its parent Great Plains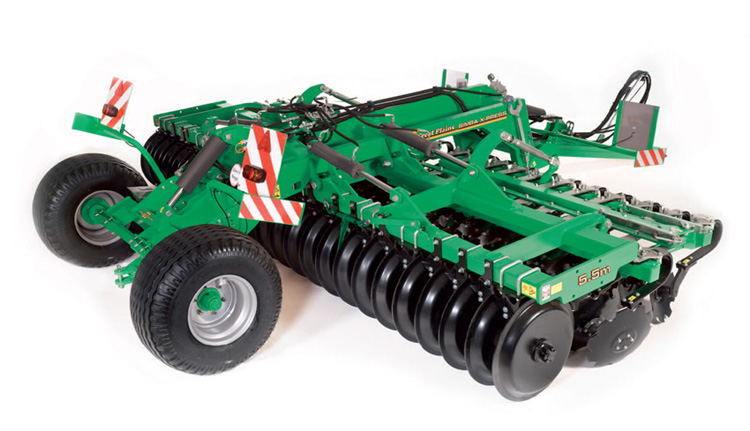 Simba Great Plains Goes Green In UKThe news was announced to UK dealers attending the Great Plains 2012 International Dealer Conference, held at the company's Salina, Kansas headquarters.

Machines for export have been supplied in green and marketed alongside Great Plains machinery since Agritechnica in October 2011.

With effect from June 1st 2013 all machines will be produced in green with the new decals. The first public showing of the new livery will be at LAMMA 2013.

The changes offer significant benefits for the company's dealers and customers, both in the UK and overseas, as it will mean all machines can be sold in all markets. As the Sleaford factory is already producing machines in green, the move will require minimal changes and will not affect production.

Colin Adams, Simba Great Plains' Managing Director, says: "This is a logical move. Continued international growth is essential for the commercial success of our company. It will ensure continuing development and product innovation for both the company and its customers.

"Farmers can be assured that our equipment will continue to be produced to the industry-leading standards which they know and value".

Daniel Rauchholz, President of Great Plains International, says: "The Simba brand is a welcome addition to the Great Plains family. In future all existing UK manufactured products will be branded Great Plains and painted green, but with Simba's model names being retained.

"Our commitment is evident from our recent investment in developing a new production plant at Sleaford, and extensive re-modelling of the existing factory to raise its capacity.

"Employment at Sleaford has risen by some 25% in the past year, as staff continue to lead the development of Great Plains' market in Western Europe, and there is clear potential for it to increase further".