Faroe Islands First For Alnmaritec
Alnmaritec, the specialist aluminium boat builder based in Northumberland, recently announced delivery of the first of boat that it has built to operate in the Faroe Islands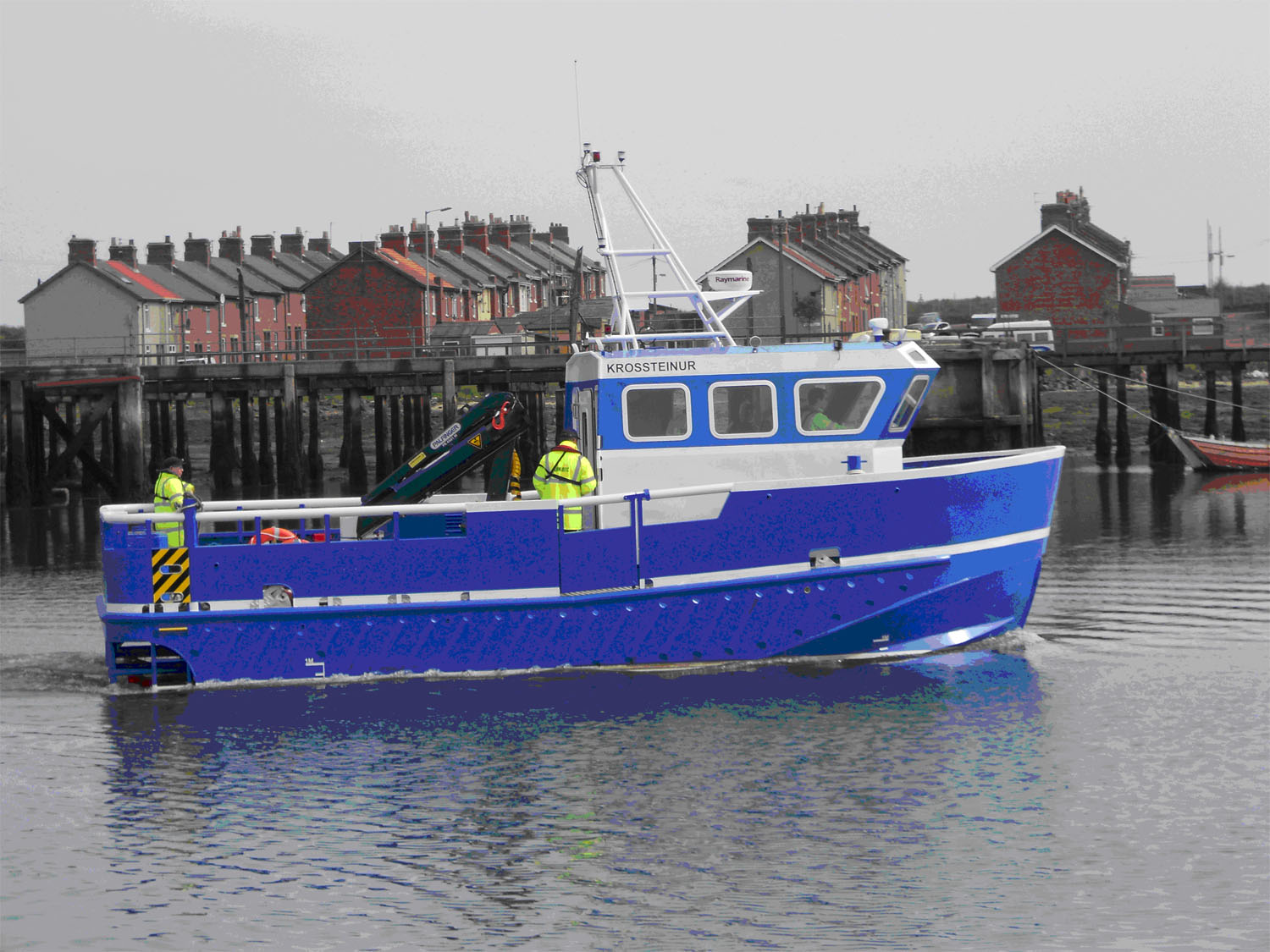 Krossteinur - Wave Angler ClassThe 'Krossteinur' is one of the popular Wave Angler class from Alnmaritec and she is a rugged and versatile support catamaran built to withstand the rigours of operation in the harsh environment of a fish farm offshore of the Faroe Islands.

She is fitted with a 4.5 tonne metre deck crane and a 2 tonne hydraulic capstan and a deck mounted 6.5 kva generator set. She has a resiliently mounted wheelhouse to minimise noise and vibration and she is fitted with twin Cummins QSB 420bhp engines coupled to Hamilton 322 jets featuring the 'Blue Arrow' vector control system for precise manoeuvrability around the fish cages. She complies fully with the Faroese Maritime Authority Regulations and she looks, feels and behaves like the real workhorse that she is.

In the aquaculture workboat sector Alnmaritec has accrued over twenty years of unrivalled experience and the company has continually developed the designs of its vessels to keep ahead of the market's ever increasing expectations.

Commenting on the new boat, Managing Director Chris Millman said - We are delighted to have built our first boat for the Faroe Islands – the fact that we were chosen for this project is I believe a demonstration that we live up to our reputation of providing "Tough boats for tough jobs ".