Extreme Performance Lithium Complex Grease
Ironsides Lubricants Ltd is pleased to announce the launch of new extreme performance lithium complex grease.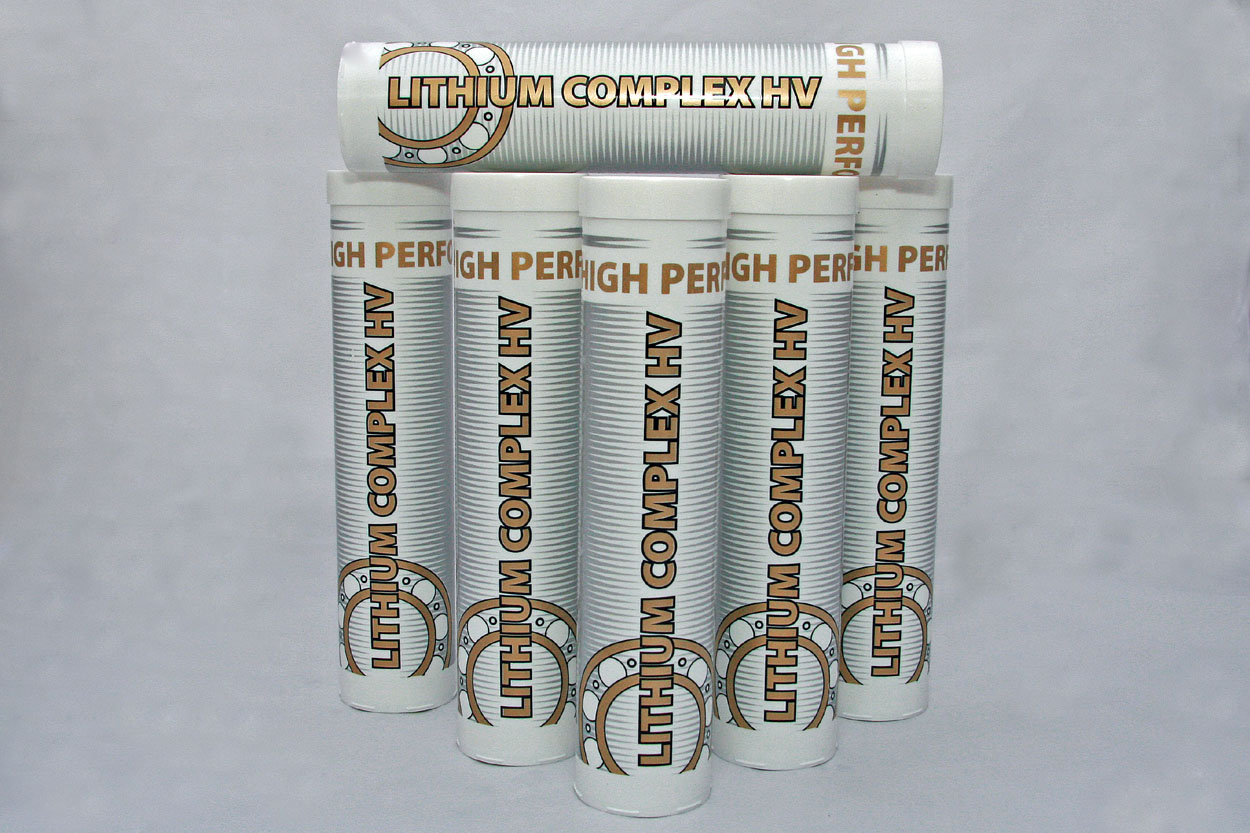 Ironsides Lithium Complex GreaseThis new grade is manufactured on high viscosity base oil, and fortified using the latest additive technology including, Anti Wear, Anti Oxidant and Corrosion protection. This helps to give the grease exceptional performance characteristics including extended lubrication cycles especially under arduous conditions, high temperatures and heavy loading.

This grease has shown incredible performance under load and surpasses 550kg weld load under 4 ball testing. This product is also available in a striking new decorated cartridge design as pictured. Lithium Complex HV is available in all pack sizes, the cartridges are packed in boxes of 12 or 36.

Full corrosion protection of working surfaces to reduce component wear, resists water washout to ensure extended lubricant service life. Lithium Complex HV also offers good sealing properties to protect against ingress of dirt and dust in harsh environments this helps to extend component life.

Heavy base oil (ISO 460) gives greater film strength at slow speeds, and at elevated temperatures. This also gives the grease a better resistance to oxidation at high temperatures improving its longevity, and therefore increasing re-lubrication intervals and reducing lubrication costs.

Lithium Complex HV is the ideal lubricating grease for heavy plant industries such as quarries and the steel industry. Offshore applications and dockside equipment are also well suited to this product.