Food Producers Reduce Waste Collection Charges
Food Companies who are being faced with growing waste collection and recycling costs can benefit from the new Model 990 Can Crusher available from DC Norris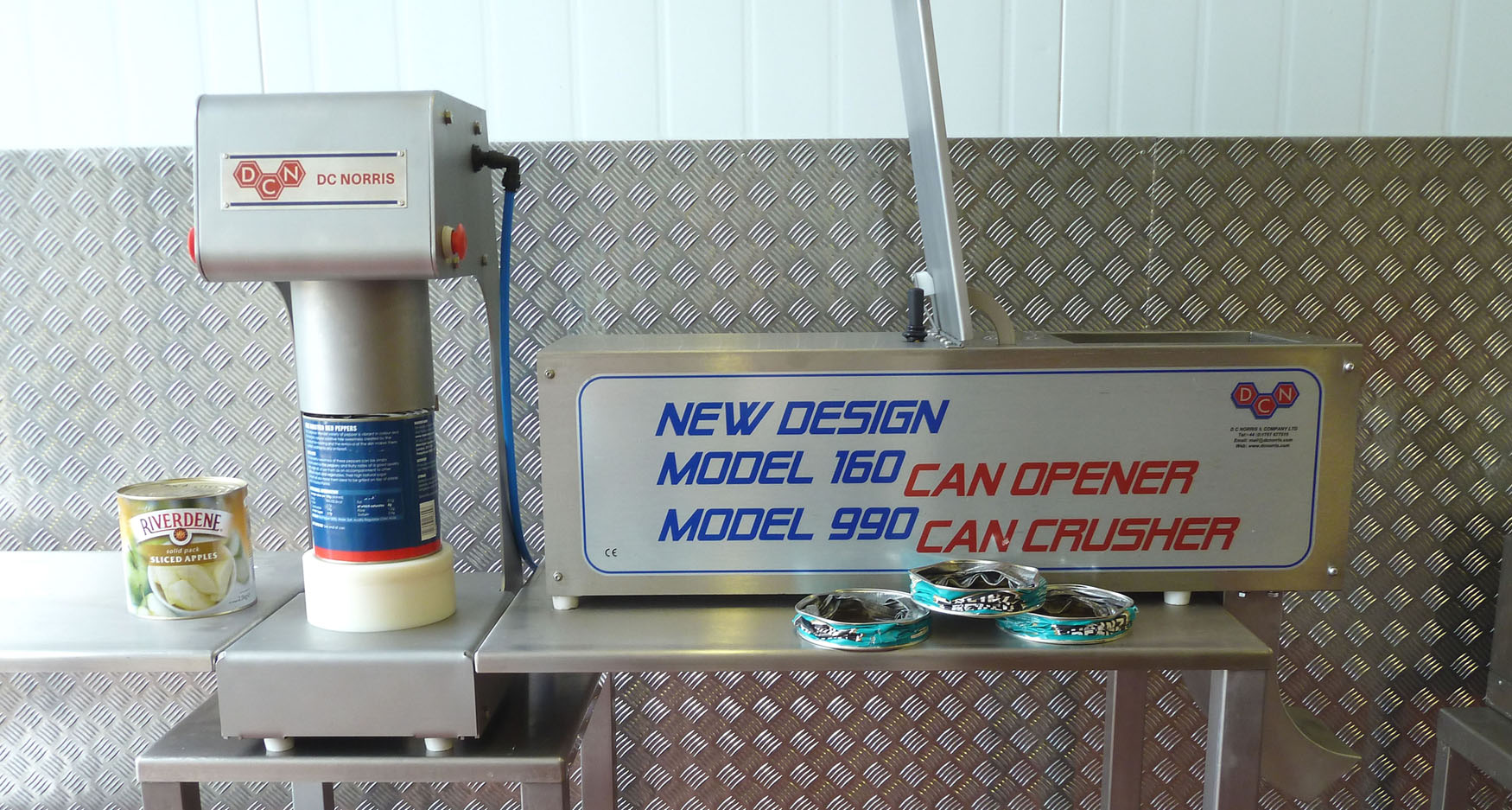 DC Norris Can CrusherThe air operated Can Crusher reduces the size of cans by up to 85% enabling customers to fit six times more cans in their recycling bins. Increasing the quantity and weight of the waste provides customers with a means to sell the scrap metal instead of facing increased costs to have it disposed.

The latest model to join the DCN product range is suitable for a wide variety of can sizes, both large and small including the ubiquitous A10 size. The high performance crusher can get through up to ten cans per minute resulting in great savings in time and costs. The empty can is placed in the chamber before the lid is closed, an operator then presses the button, the can is crushed and falls into the waste bin. It is that simple!

This precision machined crusher offers great features for operators, reducing health and safety risks with a chamber cover which must be closed prior to activation. The stainless steel design sits on a tabletop or counter and can be wiped down easily after use. The Model 990 Can Crusher is manufactured in the UK and is a must have for any food production environment.