Renishaw Wins Fifteenth Queens Award
Renishaw is pleased to announce that it has received a Queen's Award for Enterprise 2012 in the Innovations category for its highly innovative SP80 ultra-high accuracy analogue scanning probe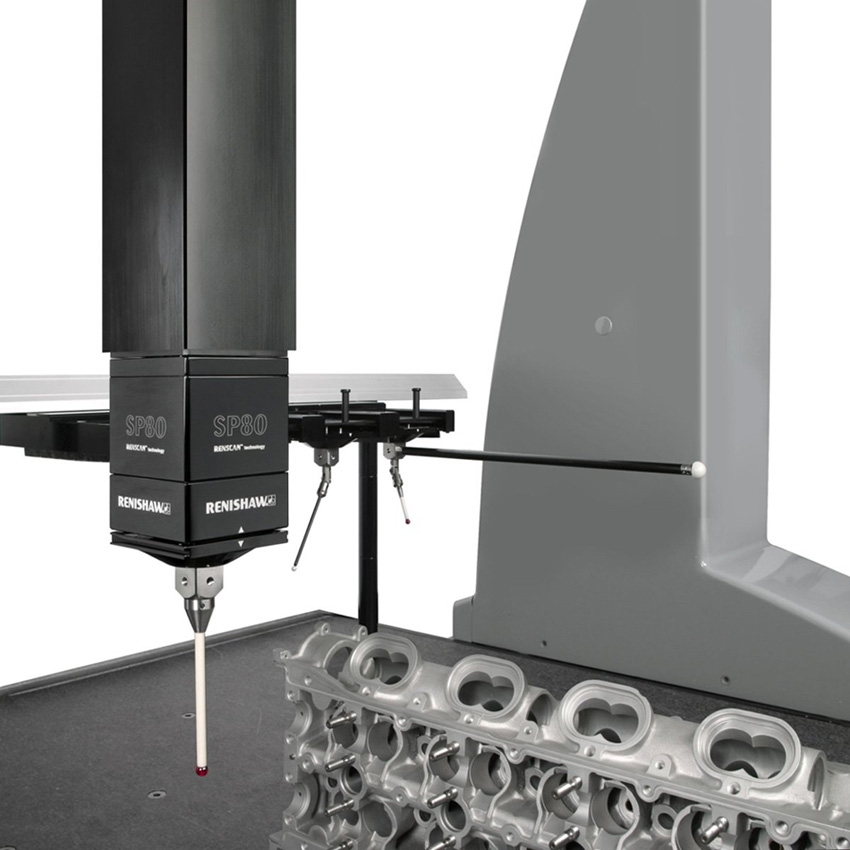 SP80 Ultra-High Accuracy Analogue Scanning ProbeThis is the company's fifteenth Queen's Award since its formation in 1973, and its sixth in just nine years. The SP80 is used on co-ordinate measuring machines (CMMs) for the highly accurate measurement of complex parts such as automotive and power train components.

Said Sir David McMurtry, Renishaw's Chairman and Chief Executive, "We have won many Queen's Awards, but each one is very special because the rigorous independent judging process continues to ensure that they are rightly regarded as the UK's most prestigious awards for recognising commercial and technological success. I would therefore like to thank all of our staff from around the world who have played a part in the success of the SP80, from the innovative designers and skilled manufacturing teams, through to the highly dedicated sales staff in our many subsidiaries."

The SP80 is a quill mounted 'passive' scanning device whichmeans that the probe itself does not contain any internal drive system, leading to a lighter, less complex product with lower maintenance costs. It is designed for the highly accurate measurement of parts with deep features and can therefore carry very long styli up to 800 mm long with a mass of up to 500 g with no counter balancing and no significant degradation in measuring performance. The SP80 has an isolated optical method of motion detection, and digital scale and readhead technology which produces a transducer resolution of just 20 nanometres. The relative dynamic response of the probe enables highly accurate scanning at higher speeds than traditional quill mounted scanning probes, thereby reducing production bottlenecks and improving process control.

The Queen's Awards for Enterprise are made each year by Her Majesty The Queen, on the advice of the British Prime Minister, who is assisted by an Advisory Committee that includes representatives of Government, industry and commerce, and the trade unions.

The Awards are given solely on merit and competition is fierce. The number of Awards presented each year is not pre-set and depends on the quality of the applications received.