Agricultural Cultivator Scoops Top Award
Simba Great Plains' X-Press cultivator has won a major award at one of Australia's leading farming shows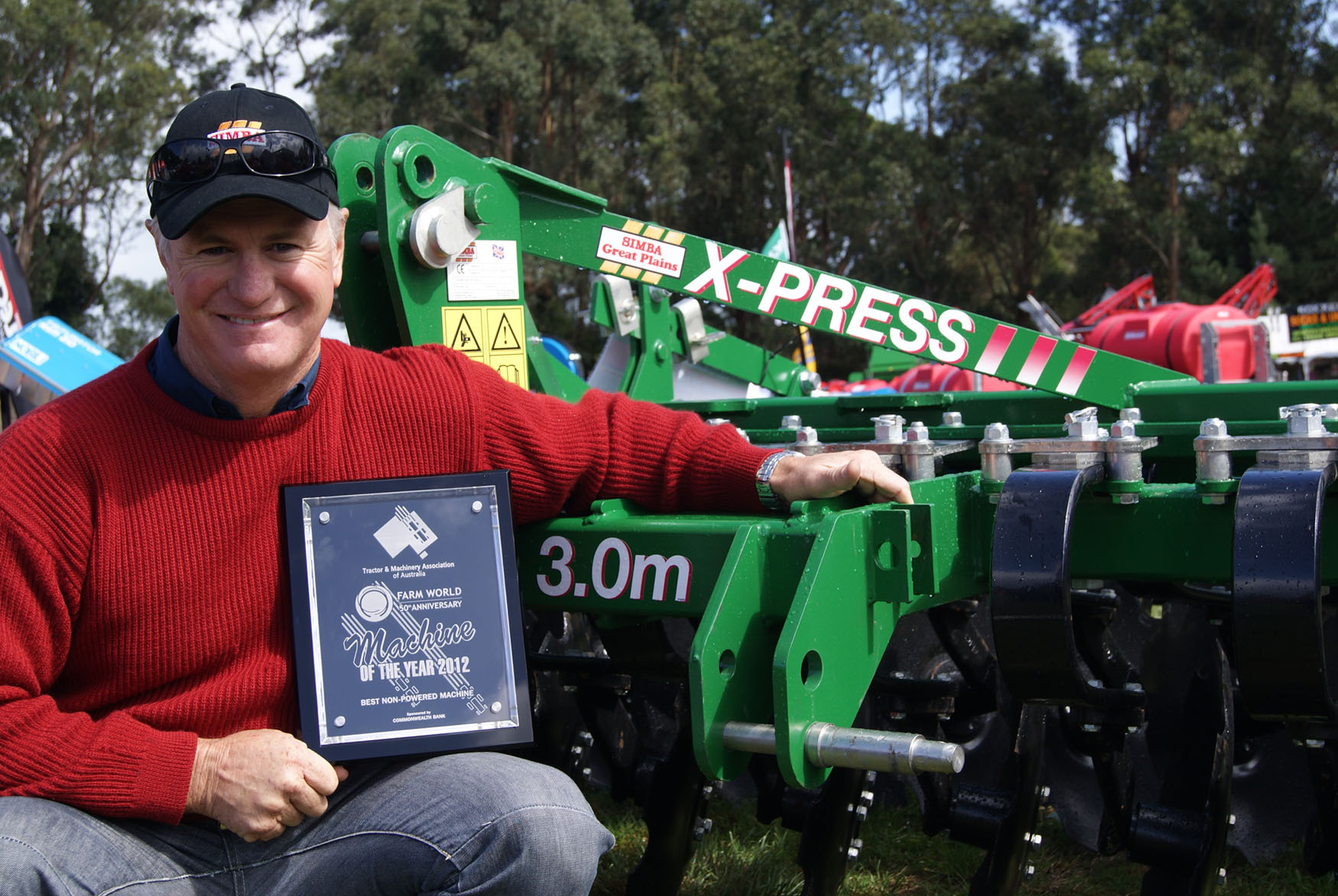 X-Press Agricultural Cultivator The X-Press won the award for the Best Unpowered Machine from the Tractor and Farming Association of Australia, ahead of all other machines exhibited on the 700 stands at the Farm World Show, which is the largest mixed-farming field day held in the state of Victoria.

The Power Farming Group, Simba Great Plains' importer for both Australia and New Zealand, exhibited at this year's event – the 50th to be held. Despite some wild weather during the event, it still attracted almost 50,000 visitors over four days.

The victory has had an instant response, reported Stephen Robertson, Power Farming Group's National Sales Manager for Cultivation Equipment, and Simon Revell, Simba Great Plains' Exports Director, who says:

"Australian farmers are quickly realising the benefits of the X-Press. One key advantage it has over all the competition is the ability change the working angle of the cultivating discs.

"This helps maintain penetration in dry hard conditions – a regular problem in the country – and enables the machine to perform an excellent cultivation and trash incorporation at up to 125mm deep, while the DD ring press offers highly effective consolidation.

"Power Farming Group, our importer for both Australia and New Zealand, has 'sold out' of the machine this season, and we are looking forward to next season and fully expect improved sales of this increasingly popular machine".