Opportunity For Paint Manufacturers Throughout Europe
Eco Solutions Limited, based in the UK, has the answer to the Europe-wide restriction on the sale of DCM-based paint removers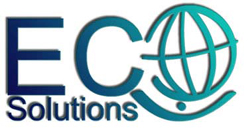 Eco Solutions offers the opportunity to European companies to add a full range of patented products to their existing product portfolio.

This MILLENNIUM AWARD WINNING technology is the UK's leading patented paint & varnish remover first launched in 1998 as a safer alternative to dichloromethane. Now the DCM restriction is in force – this technology is still the safest product in the marketplace.

Now Eco Solutions are expanding their export markets to offer their technology throughout Europe (excluding territories already taken).

Our proven export business model is to supply in bulk to (ideally) companies already marketing a range of paints and have the facilities for re-packaging and re-labelling in their country, which adds a full range of coatings removal products to their existing products.

Formulated from the most advanced, INTERNATIONALLY PATENTED, water-based technology, the Eco Solutions range of products are proven in the market to remove all types of coatings – from old lead-based paints through to modern polyurathene varnishes, as well as textured paints and coatings.

The product range includes paint removers, graffiti removers, textured coatings removers, brush restorer, immersion strippers, ink cleaners etc. through a network of independent outlets, DIY superstores and Builders Merchants in the U.K. and Europe.

Just another eco-friendly product? No - unlike many other so-called "safer" coatings removers, the products have not replaced one hazardous solvent with another so-called "safer" alternative, often producing an inferior product. As stated by Australian newspaper, The Sydney Herald "unlike so many non-toxic try hard products – this one works!"

The products have become great favourites with consumers and professionals alike, not only those with concerns for the environment (virtually nil VOCs 0.000004%), but those who are anxious about exposing themselves, children or pets to dangerous and/or toxic products around the home. The technology has a CE Mark for Safety for use by children.