Celebrating 30 Years of Premier Coatings Ltd
Founded in 1982, the company specialises in the manufacture and supply of a wide range of corrosion prevention and waterproofing systems to the utilities, civil engineering and construction industries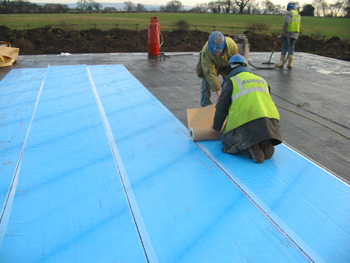 Waterproofing for Yorkshire Water Reservoir Based just outside Headcorn in Kent, the company's products are manufactured to meet the requirements of National & International Standards and Commercial Specifications and have gained a well earned reputation for consistent high quality.

In 1997 Premier Coatings Ltd was acquired by anti-corrosion and sealing specialist Winn & Coales International Ltd, who realised the advantage of being able to offer an alternative range of products for their global markets.

The resulting increase in the demand for these products has prompted the establishment of many regional offices and recruitment of agents across the world, dedicated to the supply of Premier Coatings products along with any associated technical advice that may be required.

A history of manufacturing and supplying, effective, affordable corrosion prevention, sealing and waterproofing solutions has resulted in a long list of satisfied customers - a successful formula that has worked exceptionally well for the company over the past 30 years and will continue to do so in the future.