DCN Launch The Tumble Heater 75
D C Norris & Company Ltd (DCN) will be launching the latest addition to their range of Cook-Chill products - The DCN Tumble Heater 75 at Anuga Food Tec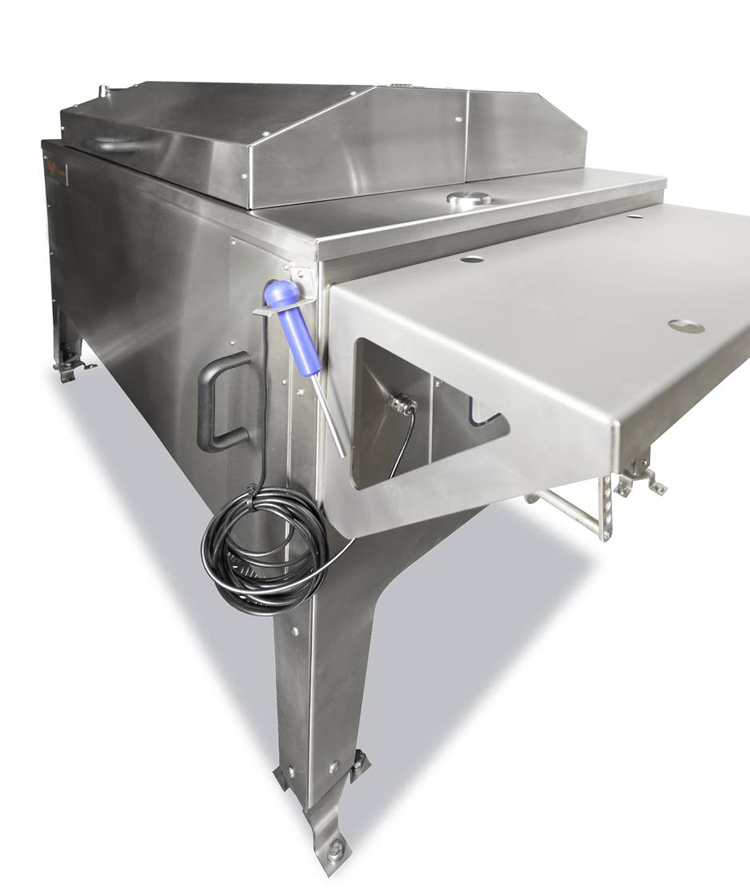 The DCN Tumble Heater 75The international trade fair for food and drink technology in Cologne, which is being held from Tuesday 27th to Friday 30th March 2012 at Koelnmesse Exhibition Centre.

The Tumble Heater 75 is designed to rapidly re-heat products such as soups and sauces following refrigerated storage. Products will have been pre-prepared using the DCN Cook-Chill method of hot filling, rapid cooling and special packaging which retards bacterial growth, locks in freshness and provides a shelf life of up to 6 weeks. When the customer is ready to serve, the product is taken out of refrigerated storage and re-heated in hot water whilst still in the plastic casings in which it has been stored, resulting in effortless batch control.

The drum inside the Tumble Heater gently rotates the casings for rapid and even heating, and with a typical cooking time of fifteen minutes (taking the product from 4°C to 70°C) food is ready to be served quickly and efficiently.

The Tumble Heater is a superior choice over more traditional boiling pan options in that users can heat and prepare products quickly whilst retaining all the flavour and texture from the original cook. Foods left simmering in a pan over a long period of time can lose this quality and taste.

The Tumble Heater can take up to 75Kg of product and is electrically driven with an HMI Control System. It will be of interest to any Food Processing Companies who are familiar with the Cook-Chill Range, used world-wide in restaurant chains, schools, hospitals, hotels, correctional institutions and supermarkets for cooking, cooling and packaging products such as soups, sauces, ready meals and desserts.

The DCN Tumble Heater will be displayed on the DCN stand - Number 058 in Hall 10.1 along with The DCN Jet Cook – The Fastest Cooking System on The Market Today!