Power Asset Management Specialist Launches PAS 55 Certification Package
EA Technology has launched a 'Five steps towards PAS 55 Certification' service to help companies worldwide comply with the BSI PAS 55-1 2008 Publicly Available Specification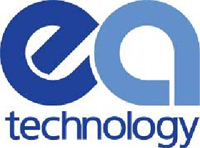 PAS 55 Certification PackagePAS 55 is the latest global benchmark for good practice in asset management.

Developed over 10 years by the Institute of Asset Management (IAM: www.theiam.org), PAS 55 is scheduled to become the ISO 55000 international standard for asset management in 2014.

EA Technology Consulting managing director John Sinclair said: "PAS 55 is a hot topic for companies worldwide who are keen to optimise the management of assets worth billions of dollars. This includes utilities and major asset operators in areas such as petrochemicals, manufacturing, transport infrastructure and defence.

"Achieving PAS 55 Certification will give them a competitive advantage by providing the tools they need to enhance asset performance and service, while improving bottom line profits. It will also give them a head start in attaining ISO 55000."

The EA Technology package provides practical support for companies seeking PAS 55 Certification in a five step sequence: strategic guidance, gap analysis, asset management tools and implementation, leading to auditing and certification.

Mr Sinclair added: "Our approach is to partner with companies through each stage of their journey towards PAS 55. This starts with giving them a detailed understanding of what PAS 55 is and what the company must do to achieve it: we then guide them through all the changes needed, from policies to operational practices."

As an IAM Patron, EA Technology has been closely involved in developing the PAS 55 specification and is one of the first companies in the world to be endorsed by the IAM as both an asset management training provider and assessor.

The PAS 55 Certification package is available worldwide through EA Technology's offices in Australia, China, Europe, the Middle East, Singapore and the USA.