Denso Seashield Gives Long Term Protection For Trinity House Pier
A major refurbishment project has recently been completed on the Trinity House pier at Harwich in order to facilitate loading of newer and larger vessels now using the harbour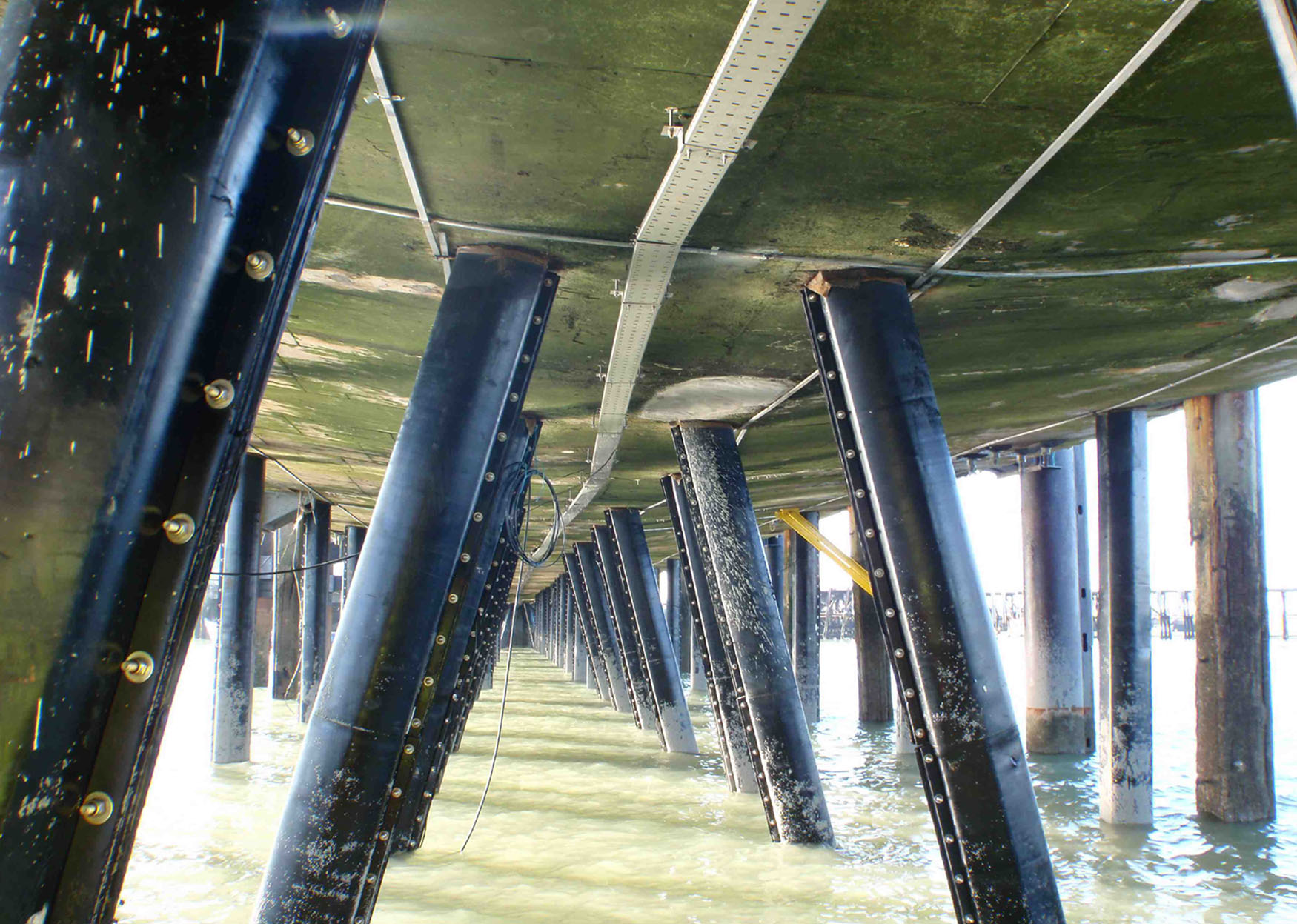 Denso SeaShieldThe work, which included the addition of new independent fender piles alongside the original pier, was carried out by contractors Bam Nuttall.

A Winn & Coales Denso SeaShield system was again chosen to protect the new independent fender piles as well as the existing piles from the corrosive marine environment. This can be a major problem in splash zones, inter-tidal and subsea environments and the difficult area where the pier pile meets the pier platform.

Winn & Coales specified SeaShield 2000FD as being the most effective product in the range for this particular project. It commenced with application of Denso Paste S105, Denso Marine Piling Tape and then the HDPE jackets which were put into position with stainless steel fixings.

Denso Marine Piling Tape, a cold-applied petrolatum-based tape for application under water, is the primary anti-corrosion protection in the SeaShield system with a proven 35-year record. The jackets will also give abrasion protection for the Tape system.