Ultracrete Instant Road Repair Putting Romania On The Right Track
Emcol licensee SC Z&Z Piro Srl, based in Harghita, Romania, have recently completed a project in Radauti City using Ultracrete's Instant Road Repair cold lay asphalt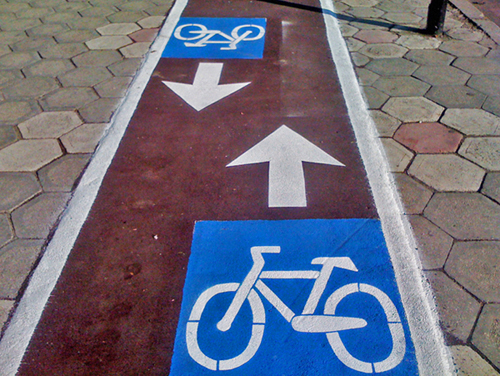 SC Z&Z Piro Srl, have been using Ultracrete's Instant Road Repair for many years and for a variety of repairs. In July 2011 they completed a project using red Instant Road Repair on a bicycle track in Radauti City.

Suitable for use in hot and cold climates, Ultracrete's Instant Road Repair was the ideal material for this project as it meant the repair could be completed quickly and efficiently – great news for anyone working in extreme temperatures.

Ultracrete's Instant Road Repair is the perfect solution to repair damage caused by freeze/thaw cycles and breakdowns caused by drying out, cracking and melting of surfaces.

Offering the benefits of an instant, first time permanent reinstatement, Ultracrete's Instant Road Repair can be compacted and trafficked immediately. The product is simple to use and will stand the test of time even under the most severe weather conditions.

The product is environmentally friendly, and cost and labour effective, as only one visit is needed.

SC Z&Z Piro Srl were happy with the colour and results of red Instant Road Repair. Radauti City were satisfied with the bicycle track repair and are looking to use Instant Road Repair for a future EU project which will require approx. 120-150 tonnes to complete.

For further information on Instant Road Repair or any of the products in Ultracrete's highway maintenance range or to become a licensee in your own territory, please use the contact details below.

To contact SC Z&Z Piro Srl please email rzoli@piro.ro or call 0040 266 312462.