Alnmaritec Delivers New Dive Intervention Craft
Alnmaritec, the specialist aluminium boat builder based in Northumberland, recently announced the delivery of 'Aberlour' the first of a new class of dive intervention craft to RBG based in Aberdeen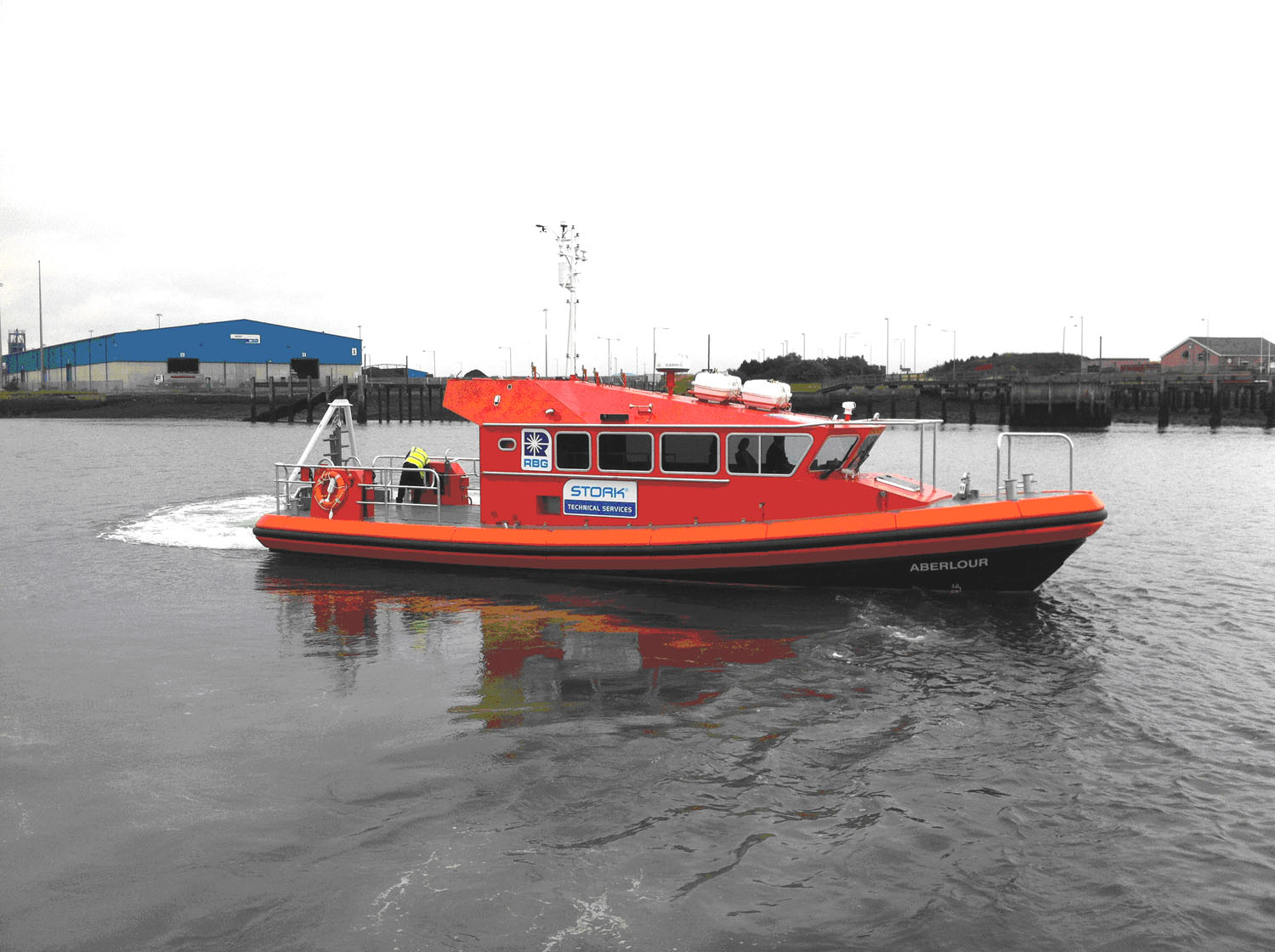 New Dive Intervention Craft Aberlour The hull design of new 'Wave Diver' class was developed for Alnmaritec by Camarc Limited based upon their twin chine series which offers proven and excellent performance but it is the bespoke layout and design detail that really make this vessel stand out.

The 'Aberlour' is the first of the Wave Diver class from Alnmaritec and she is fitted with twin Cummins QSM 11 diesels and Ultradynamics waterjets which give her a top speed of 32 knots. She is built to be self righting and complies with the MCA category 1 requirement for operations up to 150 Nm from safe haven. She is well and truly built to withstand the harsh environment in which she is designed to operate whilst providing a high level of comfort and security for the dive and survey crew in which to work.

She will support the provision of specialist marine and subsea services, including subsea intervention, air and nitrox diving, survey and light ROV work, throughout RBG's global operations. In the coming weeks, she is already going to be deployed for a number of integrated subsea inspection repair and maintenance activities, both inshore and offshore.

RBG's new Marine & Subsea director, Roddy James, said: "The new vessel from Alnmaritec is an important addition to our marine and subsea fleet. We have delivered safe, innovative and cost-effective subsea solutions for our customers for more than ten years and I am confident this vessel will help us grow this excellent track record".