Vertical Tillage From Great Plains Turbo Chisel
Great Plains Turbo-Chisel cultivator is a highly flexible unit that can work up to 300mm deep and exemplifies the "Vertical Tillage" concept championed by the company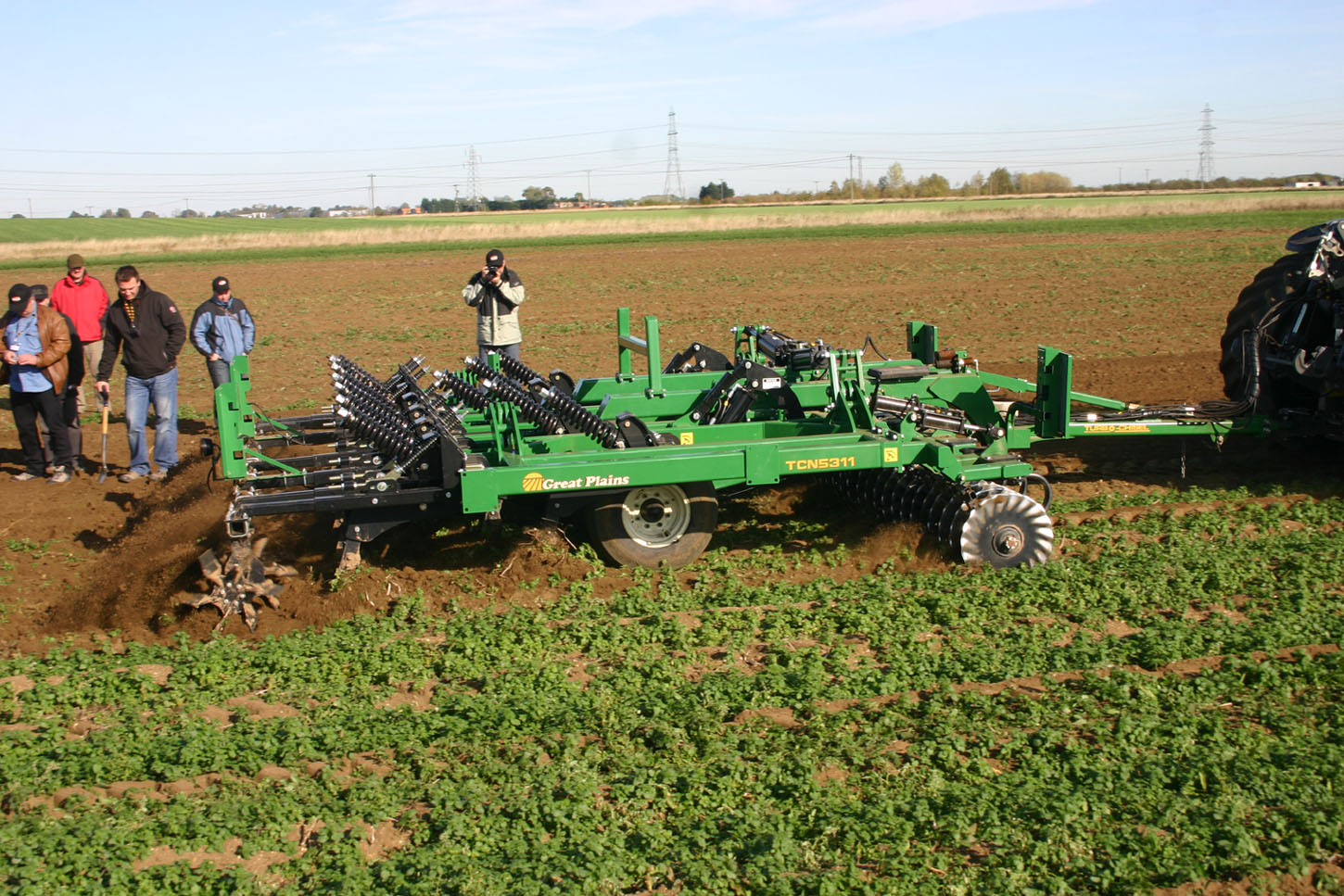 Simba Great Plains Turbo ChiselThe machine features Great Plains' 550mm Turbo Coulters set at 188mm spacings and fitted with fluted discs.

These flutes are angled so they enter the soil vertically, which achieves excellent soil penetration, while actively trapping and chopping stubble and crop residues. This guarantees an effective chopping and sizing operation and eliminates the risk of "hairpinning" stalks in the seedbed.

The coulter bar on which the discs are mounted is hydraulically adjustable, giving the operator the chance to use on-the-move depth control.

Behind these discs are two rows of cultivating tines that perform a highly efficient residue- and soil-mixing operation, with customers having a choice of elements.

The front row can be fitted with either heavy-duty parabolic toggle trip shanks that are designed to run slightly deeper than those on the second rank. Those on the second rank can be fitted with either standard chisel-mount parabolic shanks or standard chisel tines.

For the final finishing element of the machine, customers have a choice between a "Buster Bar" that levels and smooths the seedbed surface, or more aggressive "Chopper Wheels", which mix surface residue back into the top 50mm – 100mm to help protect the soil against erosion.

The narrow transport Turbo-Chisel is available in four working widths, from 2.7m to 4.9m, with horsepower requirements of between 140hp and 260hp. A 4.9m model will be on show at Agritechnica (Stand 12B04).

Also on the stand will be a Discovator, a high-output seedbed finishing tool that leaves the seedbed that is ready for drilling with no further work in a single pass; the Spartan 607 direct drill; an In-Line Subsoiler and a Yield-Pro maize drill.