Sludge AD Biogas Analysis In Turkey
At the $150m Antalya wastewater treatment plant, one of the biggest in Turkey, the operators knew what they wanted for anaerobic digestion (AD) biogas analysis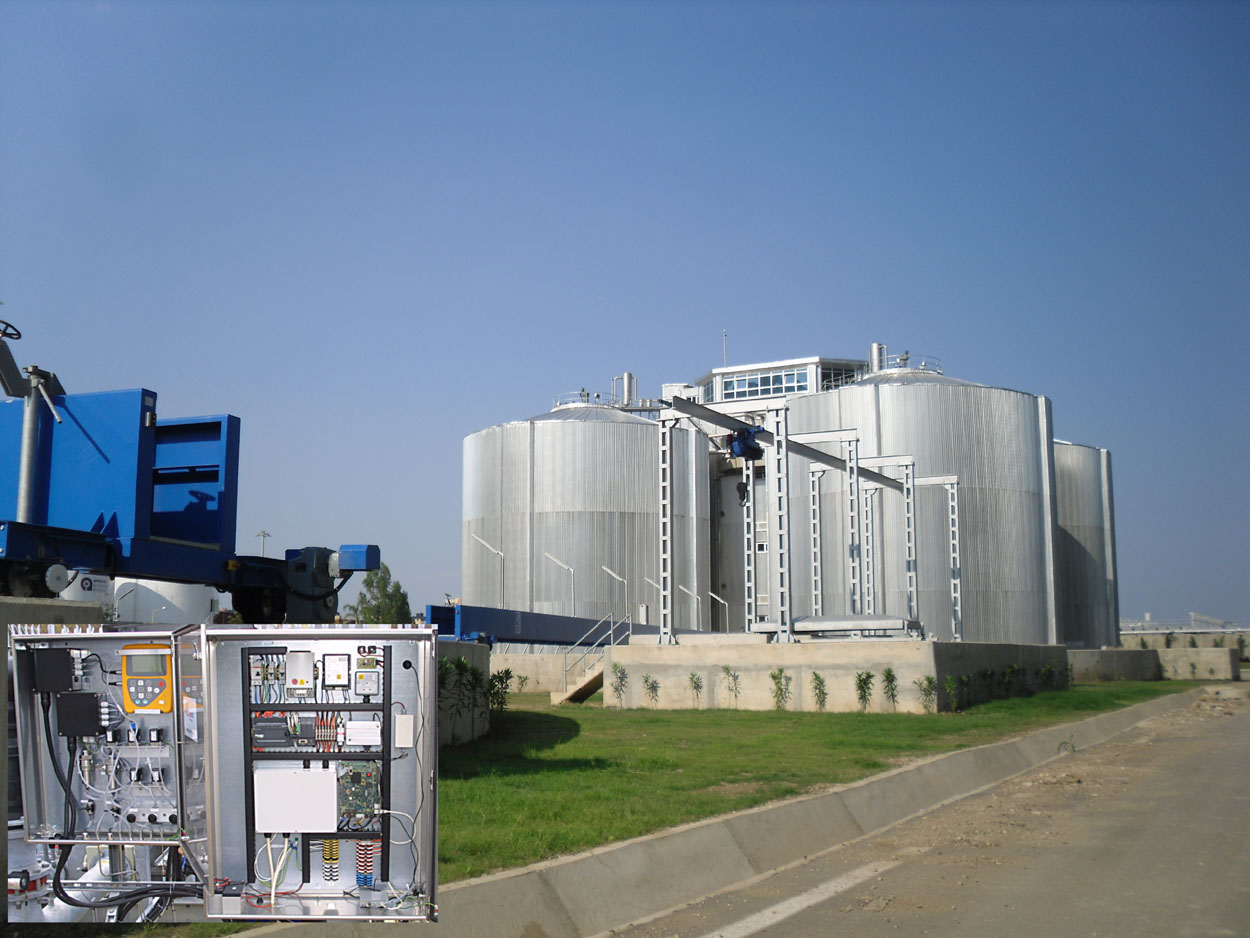 They specified a low maintenance AD biogas monitoring system, with completely automatic operation and remote online support from the manufacturer. In addition they wanted local sales support and service which is provided by the Geotech distributor in Turkey, RAM who supplied a Geotech AEMS static gas analyser.

At the plant every day over 3,000,000 cubic meters of waste water are treated through 28 units of biological waste water treatment plants, two advanced biological waste water treatment plants, nine waste-water preliminary facilities and 68 pumping stations. The operator is the Kuzu Group and General Directorate of Antalya Water and Wastewater Administration. The Kuzu Group operates all the wastewater treatment plants in Istanbul.

Before the biogas goes to a 2,569 kVA/h CHP engine it is analysed by the Geotech AEMS (Automated Extraction Monitoring System) unit. The biogas analysis data also indicates the stability of the anaerobic digestion process. The AEMS unit was installed and commissioned in a single day by a Geotech service support engineer and since then has run automatically 24/7. A second AEMS unit will be commissioned next.

When the site is fully operational, daily totals of 80,000kg of water-treatment sludge will be processed by four anaerobic digesters, producing up to 26,400 cubic meters of biogas. Built on top of the four anaerobic digesters is a conference room with panoramic views across the Antalya site. The city of Antalya, with a population if one million, is located on the Turkish Mediterranean coast.

AEMS telematics
The Geotech AEMS static gas analyser has extensive application options with multiple sampling points, data inputs and 4-20mA local data outputs, PROFIBUS and MODBUS comms options, Ethernet and Internet connectivity, data logging and data transfer.

AEMS data management
Users of a Geotech AEMS unit have the option of using Geotech AEMS Data Centre software.With this the user retains their own set of data as the AEMS unit stores audit-trailed readings/data sets for well in excess of six months. The data can be viewed on-line with the password-protected Geotech AEMS Data Centre software globally from any PC and downloaded to spread sheets. Using the AEMS Data Centre, operators can remotely remove data from the on-site AEMS flash disk memory once received by the AEMS Data Centre so the in-field unit need never reach a data capacity limit.

AEMS alternatives
For applications not requiring the extensive capability of Geotech AEMS, the user-installed Geotech GA3000 static gas analyser delivers exactly what many users need and at a very attractive package price. Newly announced for the GA3000 is MODBUS digital output allowing communication with SCADA systems. Simple and robust, MODBUS has become an industry standard, allowing communication between many devices. This means that biogas concentration data from the GA3000 can be readily integrated with flow, pressure, and other instrumentation.