Minimise The Risk Of Slip Accidents Caused By Wet Flooring
Reducing the risk of slip accidents in public buildings is a high priority for the today's architects and contractors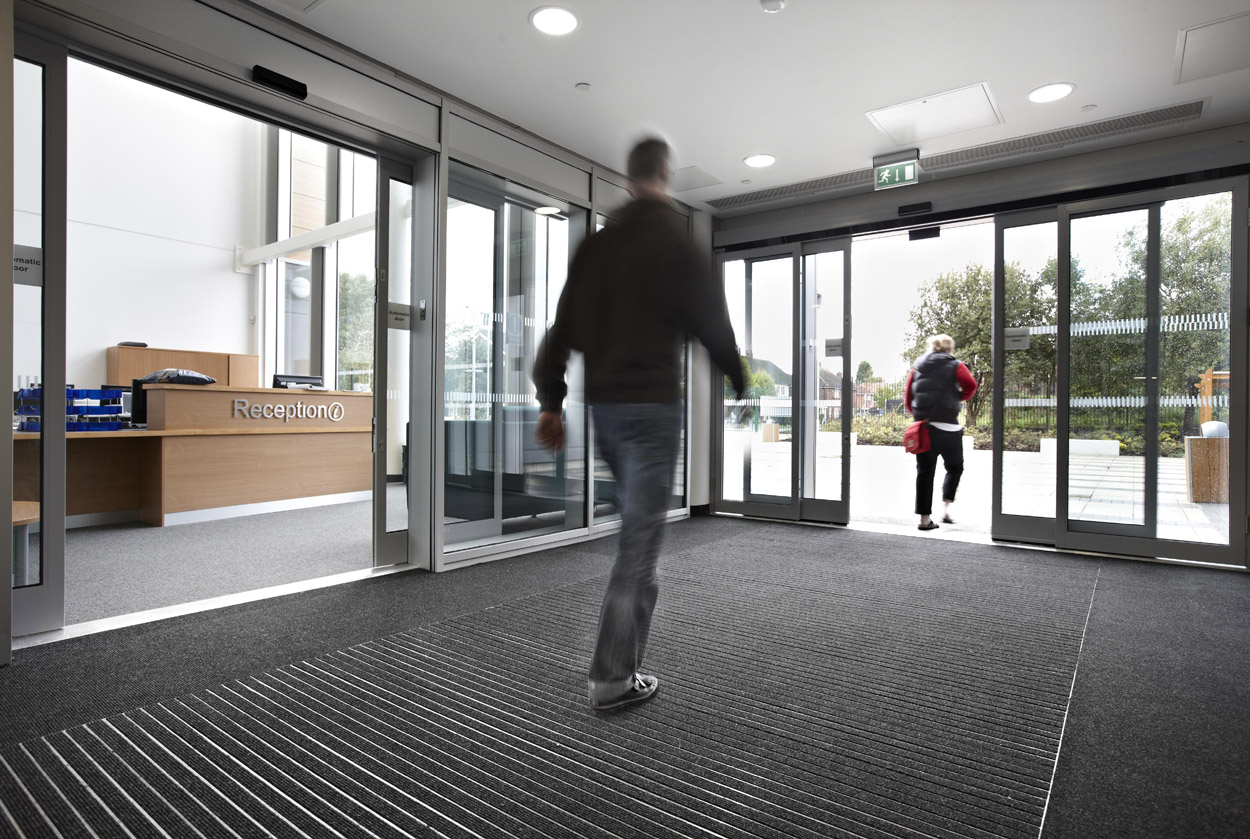 Esplanade 1000 By combining the use of primary barrier matting and secondary barrier carpet in different areas throughout a building, an attractive and functional solution to the problem of tracked-in dirt and moisture can be achieved.

Contract interiors specialist Gradus has introduced Esplanade 1000, a cost-effective primary barrier mat ideal for everyday use at entrance points to reduce the amount of dirt and moisture transferred into a building, thus minimising the risk of slip accidents that are caused by wet flooring.

Esplanade 1000 has been specially developed for use in internal applications with medium foot and trolley traffic, such as high street shops, offices and schools.

The new matting system incorporates an aluminium base, available in open or closed construction and 12mm or 18mm thicknesses, with carpet wipers made from solution dyed nylon material, thus making it effective in moisture and dirt removal.

Esplanade 1000 is available with a choice of four wipers, which have all been awarded the highest A* BREEAM rating.

Jill Harrington, International Communications for Gradus, said: "Esplanade 1000 is a durable yet low-maintenance matting system ideal for a variety of commercial applications where a cost-effective solution is required."
"Meeting Approved Document M, BS8300 and BS7953:1999 guidelines, the new primary barrier mat incorporates solution dyed nylon wipers to remove water and debris from soles of shoes and wheeled traffic, whilst retaining its appearance for an aesthetically pleasing flooring solution."

Gradus is a major supplier to the healthcare, education, leisure, cinema, hotel and retail markets of contract interior products such as Stair Edgings, Floor Trims and Flooring Accessories, Carpets, Wall Protection, Barrier Matting systems and Step and Aisle Lighting.