Single Point Stand Alone Carbon Dioxide Detector Launched
New Infra-red single point CO2 detector from TQ Environmental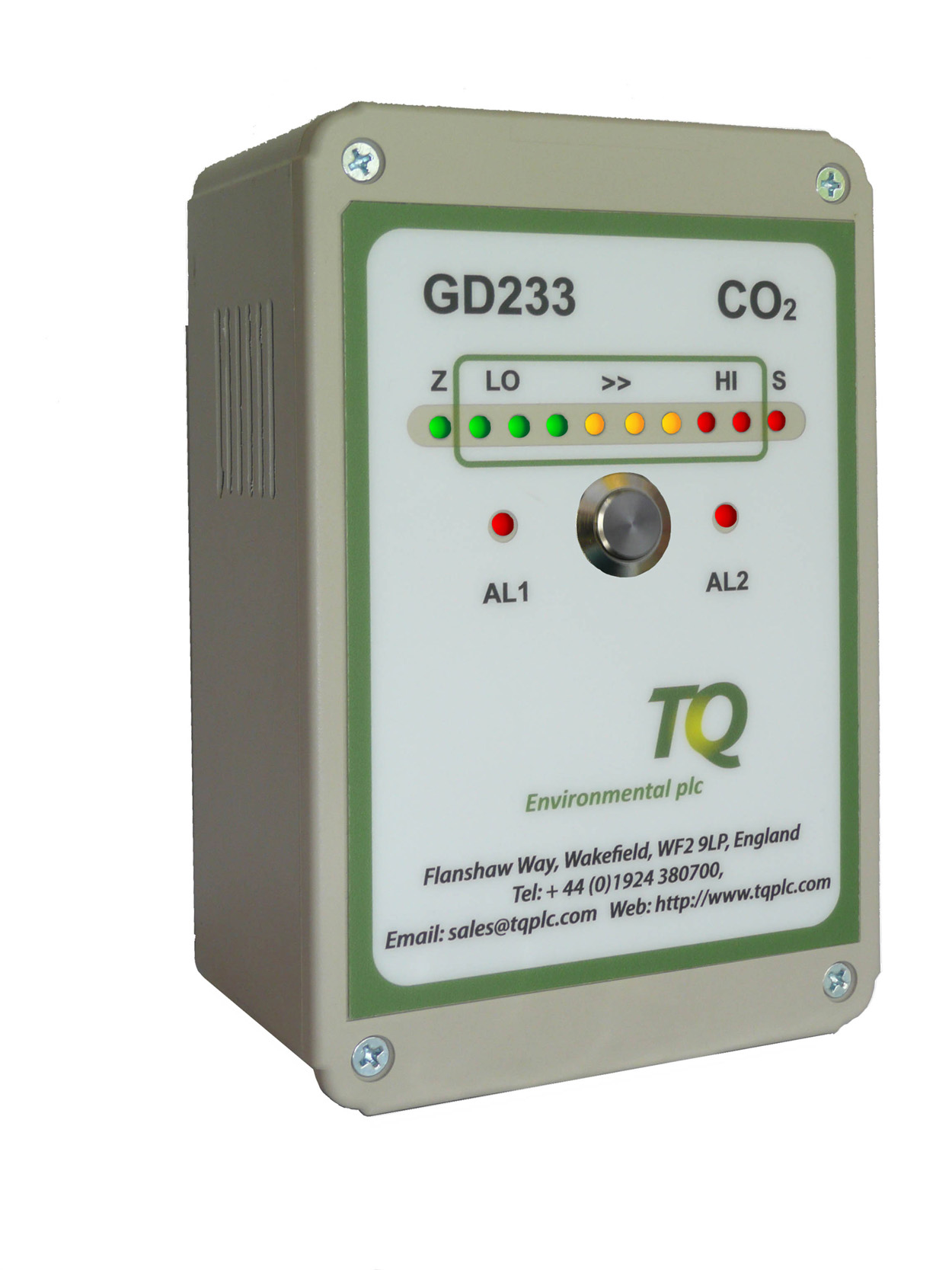 CO2 Detector Alarm UnitDesigned to be self contained, The new low cost, GD233, single point CO2 detector and alarm unit is ideal for small industrial installations. Aimed at small plant rooms, self contained cooling units and display cabinets. The proven Infra-red detector is built into a single housing with preset levels that can activate local warning alarms.

Although designed to be a self contained unit for small installations. The GD233 is also providing safety CO2 leak detection in large retail applications, for food storage and display, where multiple units are connected to a central control panel for group alarms. The basic sensors all have concentration and alarm information vie the LED array, with 4-20 mA and RS 485 outputs as standard and alarm relays optional. Using our, soon to be released multiple Ethernet converter, the sensor can also be made addressable for ease of installation in large scale applications.

The GD233 operates on tried & tested infra-red adsorption principle, ensuring both accuracy and reliability and with a much greater life expectancy over other forms of CO2 detection for a similar cost. The sensor is immune to poisoning and has built in over range indication and protection, should the ambient gas concentrations exceed the sensor range.

With onboard auto zero and calibration facility the sensor is designed with ease of maintenance in mind. The wide temperature range also ensures the sensor is suitable for a wide range of applications from cold storage to residential CO2 monitoring.