Balmoral Tanks In Expansion Mode At Big 5
UK manufacturer has set its' sights on the Middle and Far Eastern markets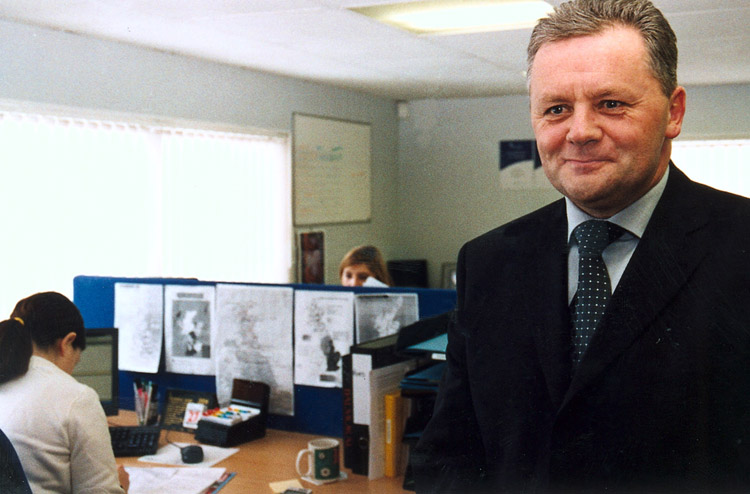 See us in UK Pavilion - Allan JoyceBalmoral has focused its' strategic development plans on servicing the respective regions as demand for high quality and technologically advanced water storage solutions increases.

The company's unrivalled experience in glass reinforced plastic, sectional steel and cylindrical water tanks, and increasing requirements for industry-leading solutions, puts the company in pole position to launch an aggressive marketing drive.

Exhibiting at this year's Big 5 exhibition in Dubai, Balmoral Tanks and sister company Horseley Bridge Tanks will be showcasing their superior quality products which have been developed with the benefit of 30 years' experience resulting in the most modern and sophisticated water tanks on the market.

The company is actively seeking agents with a proven track record in order to underpin its expansion plans and assist in keeping up with current demand.

Allan Joyce, the company's MD, answered a few questions on his company's latest export drive:

Q What product/s will you be showcasing at The Big 5 this year?
A Over the past 10-15 years Balmoral has become a respected provider of high quality water storage tanks in the region. We provide a comprehensive range of approved GRP and hot-pressed steel sectional tanks as well as bolted cylindrical galvanized steel tanks.

Q What are the key features of the product/s?
A The key differentiator is the quality of our product and the fact that Balmoral and Horseley Bridge Tanks are formally approved by BSI as operating quality procedures according to ISO 9001. Our products are approved by WRAS for use with potable water while Balmoral GRP sectional and steel cylindrical tanks are approved by LPCB for fire suction tank use in sprinkler systems.

Q What projects have the product/s been used in and what were the challenges faced?
A Service has always been the top priority at Balmoral and this helps us retain our edge. A good example of this was the collaboration between a client and our technical team whereby we made three trips to Dubai to assist in the final design and tank layout in a major project. One of the key advantages of dealing with Balmoral is that clients receive a highly personalised service direct from the manufacturer. This is reflected in cost savings by supplying the correct tank from the outset.

Q Which regions are you seeing the most response from in terms of sales?
A We are seeing lots of interest from the UAE, Qatar and Saudi Arabia. Our products are recognised as being outstanding in terms of quality and, as such, are being specified into the most prestigious projects.

Q Does your product offer any sustainable or environmental benefits and if so how?
A We operate predominantly in the environmental and civil engineering sectors where all products are monitored for their ecological impact. The company works to an internationally recognised environmental framework and is regularly audited to ensure its practices are, at a minimum, in line with industry practice.

Q Will your product/s be demonstrating a new technology i.e. less than 1 year old?
A Balmoral has made significant investment in a new electronic estimating system. This means that quotes are on clients' desks in less than 24 hours. Customer feedback tells us this is a much welcomed development in a market where the design and capacity of a tank can change many times during the project lifecycle.