Chelsea and Westminster Hospital Benefits From Performance Doorset Innovations
A £40 million redevelopment of the Hospital will help to provide world class children's services, improved facilities for people living with HIV, a new outpatient area and better emergency care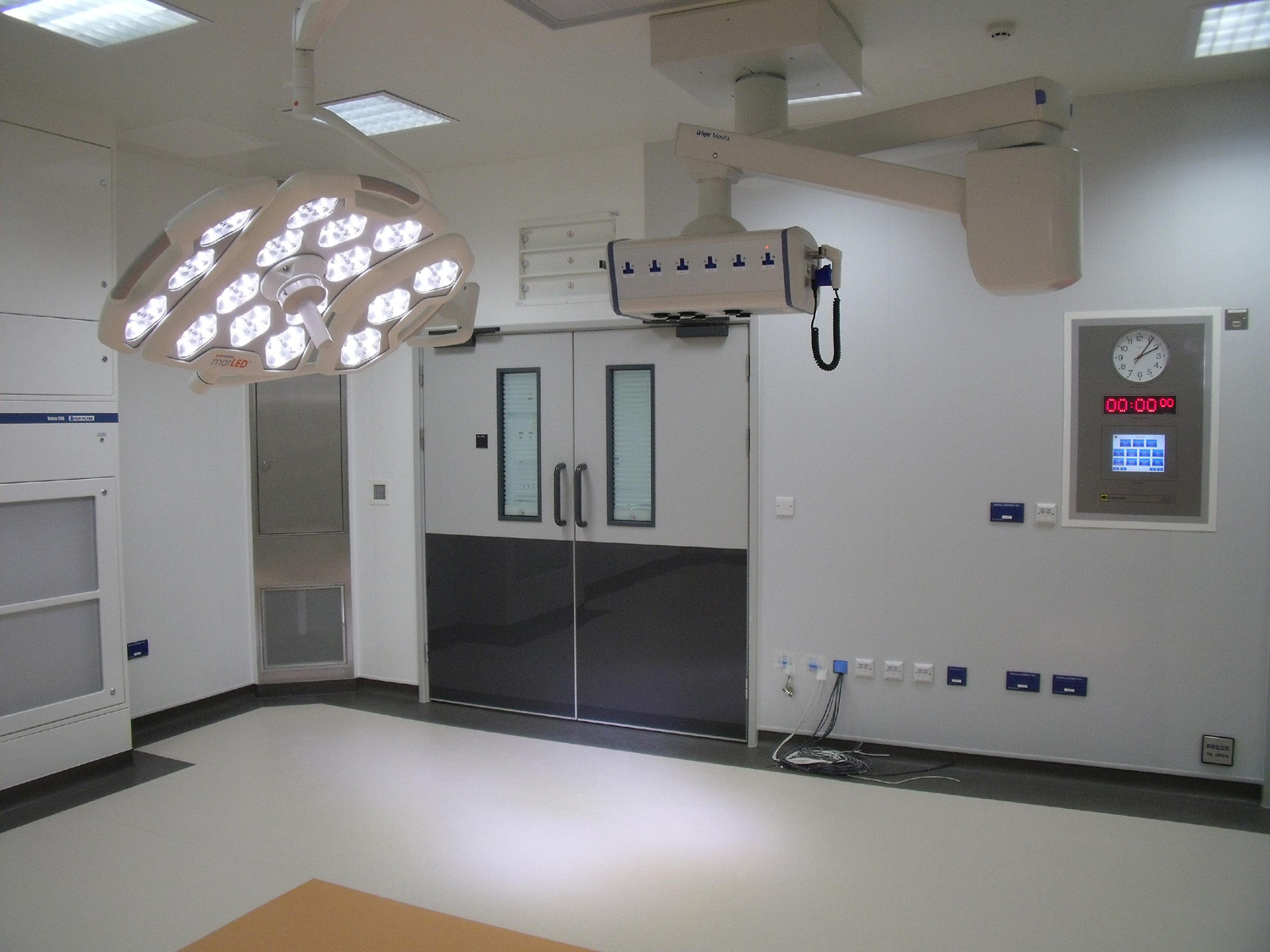 Gradus Plasform RangeThe project which includes a two-storey extension to the main hospital building will also upgrade the hospital's infrastructure to reduce its carbon footprint and cut energy costs.

303 doorsets from Leaderflush Shapland's Designer, Extended Performance and Plasform ranges were specified for the project. Doorsets were finished in crown and quarter cut American White Oak veneers, lime, pale olive and avocado laminates and mist and daisy Hygieniform.

Doorsets were specified with Leaderflush Shapland's exclusive engineered performance core – EnduraCor - whose durability and stability make it especially suitable for harsh environments like hospitals; it is manufactured using mainly man-made materials or materials which are either FSC or verified, legal and sustainable.

Fire resistance of up to 90 minutes was achieved through the specification of Leaderflush Shapland's Vulcan doorsets from the Extended Performance range which have been subjected to BS 476 : Part 22 : 1987 fire testing allowing Leaderflush Shapland to certificate up to 90 and 120 minute assemblies. All fire rated products are manufactured strictly in accordance with the BWF-CERTIFIRE scheme.

Other performance characteristics achieved included sound reduction of up to 32 RwdB and anti-microbial protection as all Leaderflush Shapland veneered doorsets incorporate Hygienilac as standard within the wood lacquer. Hygienilac is Leaderflush Shapland's highly effective antimicrobial finish which kills harmful bacteria including C.diff, Salmonella and E Coli reducing the potential risk of such bacteria causing Healthcare Associated Infections (HAIs), a major concern for hospitals. Hygienilac has been independently tested and verified by laboratories which endorse the 99.9% bacteria kill rate.

Hygieniform is a high impact PVC which incorporates the Hygienilac additive throughout its complete 2mm thickness; even if the surface is scratched, it will still keep its antimicrobial properties. Hygieniform's durability and robust qualities make it suitable for severe duty applications such as busy hospital environments whilst levels of fire resistance, sound reduction and smoke control compliant with HTM 69 guidance are achieved.

Leaderflush Shapland is the UK's leading manufacturer of bespoke performance timber doorset solutions with a wealth of knowledge and experience in the health sector; recent major projects include Tameside General Hospital, Pinderfields Hospital and Birmingham Super Hospital.