Flexible Greerco Mixer Gives International Explosives Equipment Best Emulsion Results
Greerco Colloid Mills from Chemineer are playing an important part in the success of process plant mining systems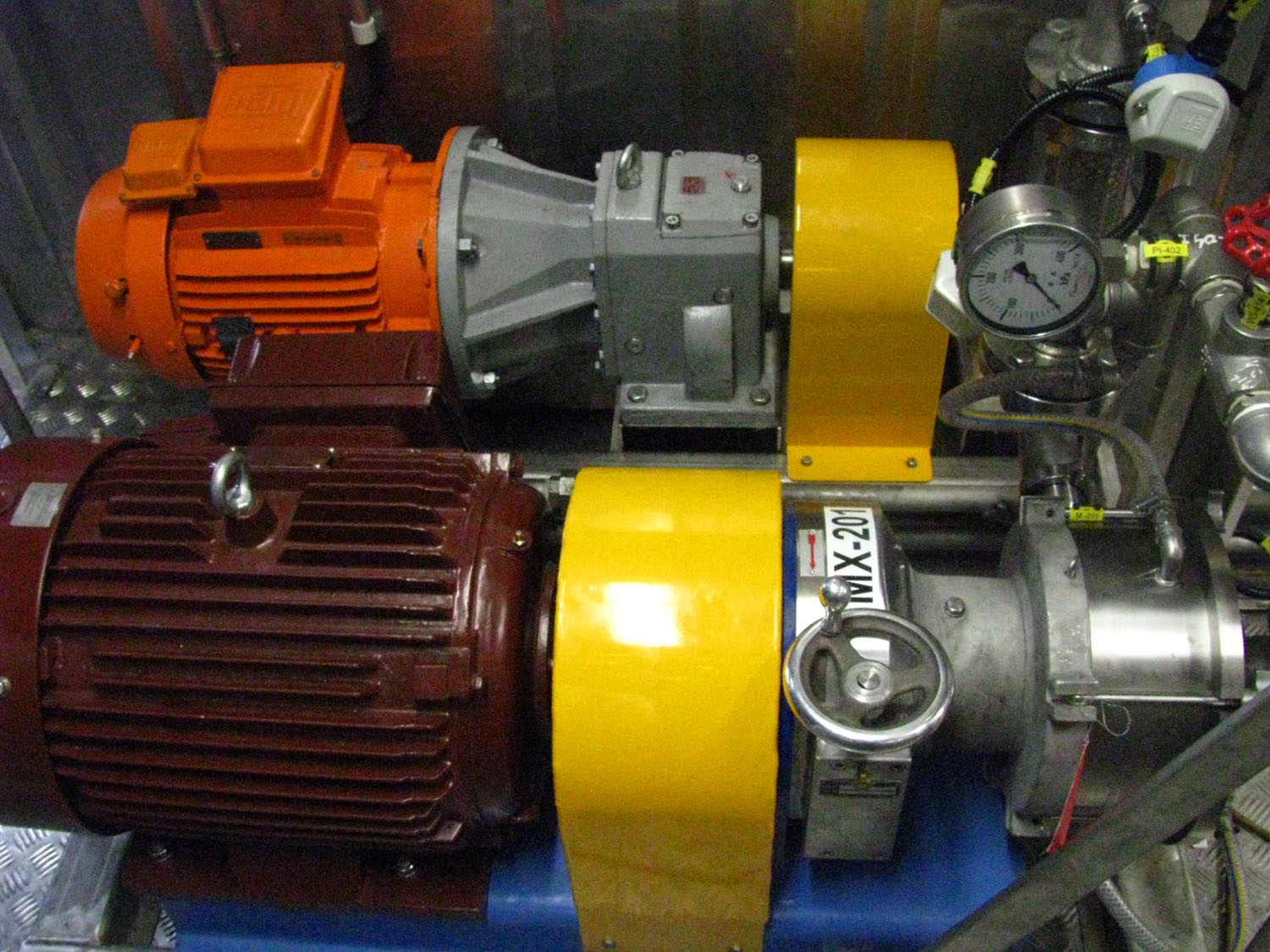 Chemineer Greerco Colloid MillThe systems are made by International Explosives Equipment (IEE), a world leader in the manufacturer of explosives equipment, based in Perth, Western Australia.

Designed to provide easily modified shear rates and precise repeatability, Chemineer's Greerco Colloid Mills are currently being utilised by IEE mining customers in Russia, Belarus and Mongolia, who benefit from the company's expertise in producing complete process plants, from permanent facilities to mobile containerized modules. The Greerco Colloid Mill is suitable for batch, batch-continuous or in-line applications, depending on the customer's requirements.

The emulsion plants are designed to mix ammonium nitrate solution and a fuel phase to create an emulsion that is pumped into storage tanks and/or direct into bulk trucks also built by IEE, that are then used to load pre-drilled blast holes on mine sites.

International Explosives Equipment's Business Manager Gary Parkinson said: "Our process plants are manufactured specifically to the needs and requirements of each customer, so the flexibility of the Greerco Colloid Mill works very well for the critical goods and services we supply to the worldwide bulk explosives sector".

IEE has also built several plants using Chemineer's KM Series Mixers as the primary mixer in the emulsion process. These static mixers utilise a helical mixing element to direct the flow of material radially toward the pipe walls and back to the centre. All material is continuously and completely mixed, eliminating radial gradients in temperature, velocity and material composition.

IEE is capable of providing a concept, design, review, control system, fabrication; arranging delivery and final field commissioning services for plants comprising meltdown systems, fuel batching systems, ancillary support equipment such as boilers, air compressors, water filtration and the equipment used to manufacture the emulsion.