Electrolube Extends Its Global Communications With The Launch Of A New Microsite
Electrolube's mission to ensure they deliver an extensive customer communication service has stepped up a gear with the launch of a new microsite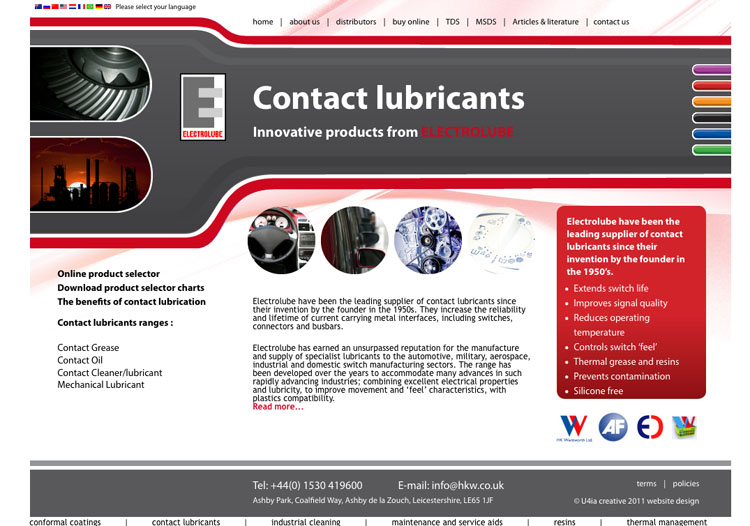 As one of the world's leading manufacturers of advanced electro-chemicals, Electrolube continually looks at ways to enhance customer relations and by providing a new microsite concentrating on contact lubricants in detail, the company is able to inform customers instantly.

Electrolube's Marketing Manager, Karen Harrison said: "The Electrolube website is already filled with information, detail and guidance for both existing and potential customers, but we wanted to extend the service we provide.

"By introducing microsites which concentrate on specific product areas and processes, customers can get a real insight into what is best for them and their requirements. There is also detailed technical information on the site to ensure customers make the right decision in choosing the most suitable product for the job."

The microsite also details the benefits of contact lubricants and a specially designed online product selector, which allows users to determine the best product to use for the job.

Electrolube is working to provide a microsite for all products from contact lubricants and PCB coatings to thermal management and resins. These will also be produced in other languages including German, French and Chinese ensuring that Electrolube has contact with its customers on a global scale.