DCN Win Award For Export Success At The Business Beacon Awards
Manufacturers of food processing machinery, D C Norris & Company Ltd, were the proud winners of the Million Plus Growth Award at the recent Business Beacon event held at The Swan Hotel in Bedford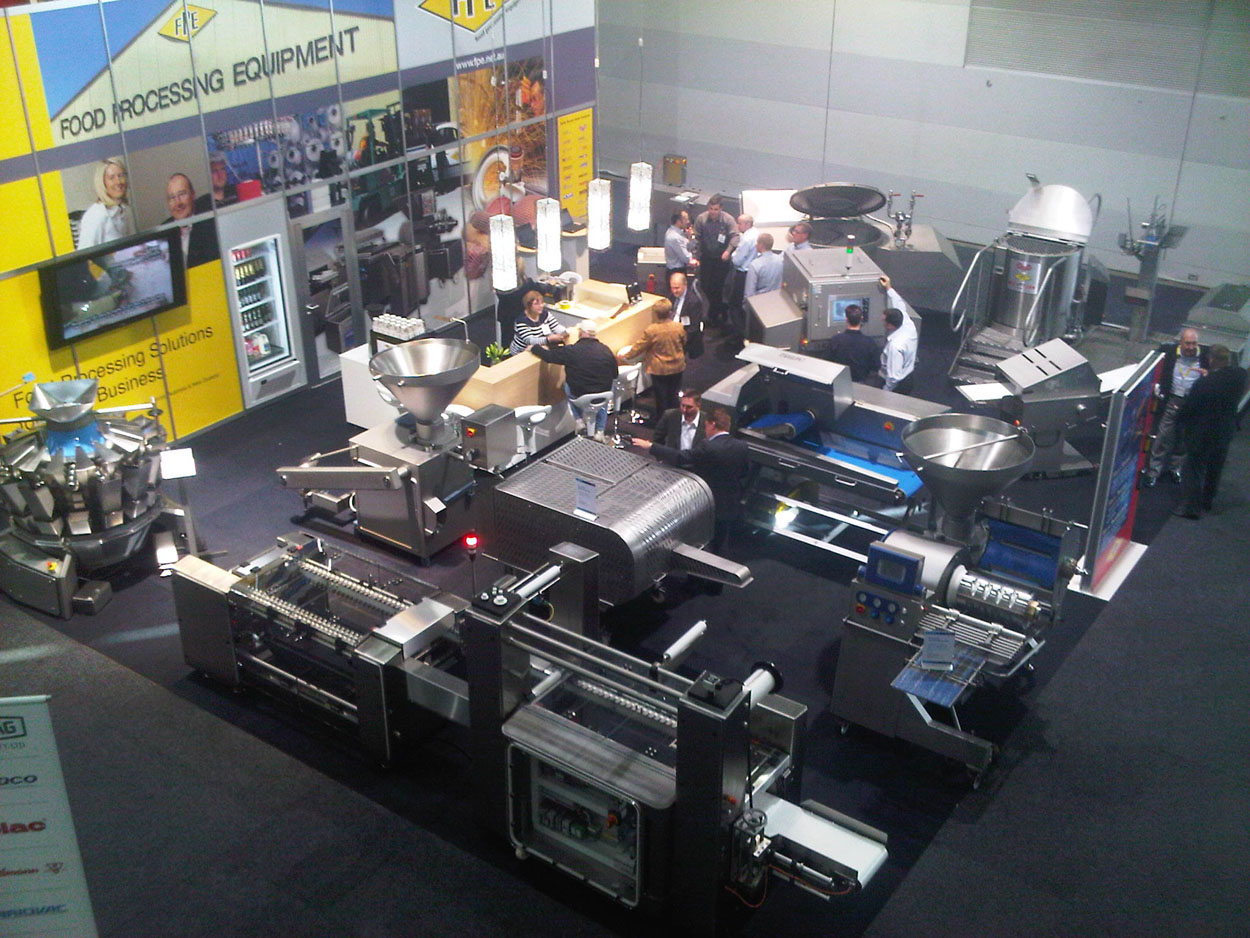 DCN at Food Pro Exhibition in Sydney The award recognised the growth of the business over the past three years and focused specifically on expansion into the export market. The sponsors awarded the prize to DCN due to the companys focus on overseas markets and their break through into Russia. Food processing equipment producing convenience foods is a new concept in Russia and the market was non-existent so DCN were exploring new territory and breaking new grounds. DCN are now manufacturing some of the largest food processing plants worldwide.

This success started with the design of a new food processing factory in St Petersburg. It was a large project which included Cooking Kettles, Cook-Chill Systems, Tumble Chillers, Conveyors, Pump Fill Stations and Cook Tanks along with associated access platforms service pipework, installation & commissioning. DCN also had to develop a brand new Mash Potato Processing System especially for the project, this innovation produces 2 ton of mash potato per hour. They have now been rewarded with new orders for factories in Moscow and Krasnodar.

DCN have also recently appointed an agent in the USA (Plascon) and are confident they can work together to enlarge their market share in the US & Canada. They have joined forces with Food Processing Equipment (FPE) in Australia and New Zealand and they have proved to be very good agents for DCN. In May, DCN were at the NRA Exhibition in Chicago, and attended the FoodPro in Sydney in July. There are plans to attend AgroProdMash in Moscow in October, Process Expo (Chicago) in November and Anuga Foodtec in Cologne in 2012.

DCN's Managing Director, David Norris received the award on behalf of the company and added "this award is great for the morale for all our employees who have worked extremely hard over the years and we will continue to build on our success in the future." The event was well attended and was hosted by local MP Richard Fuller who congratulated DCN on the success of the business and plans for further expansion.