Leaderflush Shapland And Fitzpatrick Supply Performance Doorsets To Award Winning Corby Cube
Corby's most iconic structure, the Corby Cube, is a five-storey building with integrated council offices, public services and a commercial space around a theatre and restaurants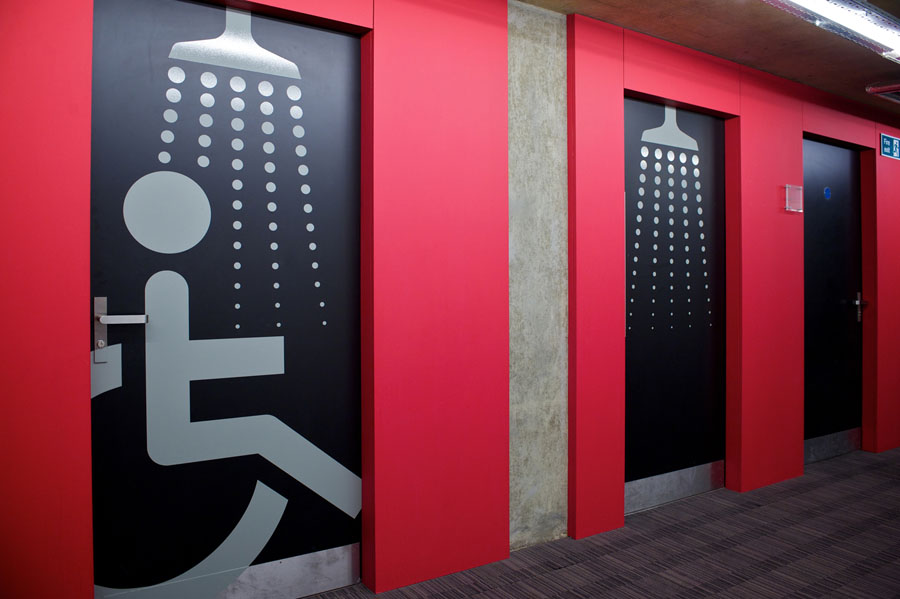 Completed in October 2010, the total area of the building is 7,700 sq m and the project cost over £35 million to build; it is a stunning addition to the Parkland Gateway public space.

The building won international acclaim as runner-up to the Beijing Olympic Swimming Pool in the prestigious LEAF awards for the Best Public Design of the Year; it has a green roof and is naturally ventilated where possible, rainwater is recycled and the building is partly powered by a number of small-scale wind turbines which will form part of the public realm around the Cube. It achieved a BREEAM rating of 'Excellent' aided by the specification of 157 Leaderflush Shapland performance timber doorsets incorporating EnduraCor, the exclusive engineered performance core which uses manufactured manmade materials and is environmentally friendly with all materials being either FSC or verified, legal and sustainable.

Leaderflush Shapland doorsets were specified from the Designer and Extended Performance ranges in a diamond black laminate finish, achieving performance characteristics of up to 60 minutes fire resistance and 38 RwdB sound reduction. Some of the laminate-faced doorsets incorporated bespoke graphics (as shown) to indicate the room's function or way finding graphics to help people navigate their way around the award winning building.

Fitzpatrick steel performance doorsets were also specified for internal & external areas of the building from the Firecel range which eliminates the need for intumescent seals as the metal expands with heat to seal any gaps. Fitzpatrick metal doors and doorsets are not just for external use, they are also a stylish and versatile option for interiors.

Leaderflush Shapland, the UK's leading bespoke performance doorset manufacturer, has a wealth of knowledge and experience in the public sector with innovative products such as Sentinel and Hygieniform and finishes suitable for almost any application.