Electrolube Launch New Products To Conform To The Restrictions Of Dichloromethane Usage
With restrictions regarding the supply of dichloromethane-based paint and coating stripping products Electrolube is ready to launch two new products adhering to the new law at Productronica 2011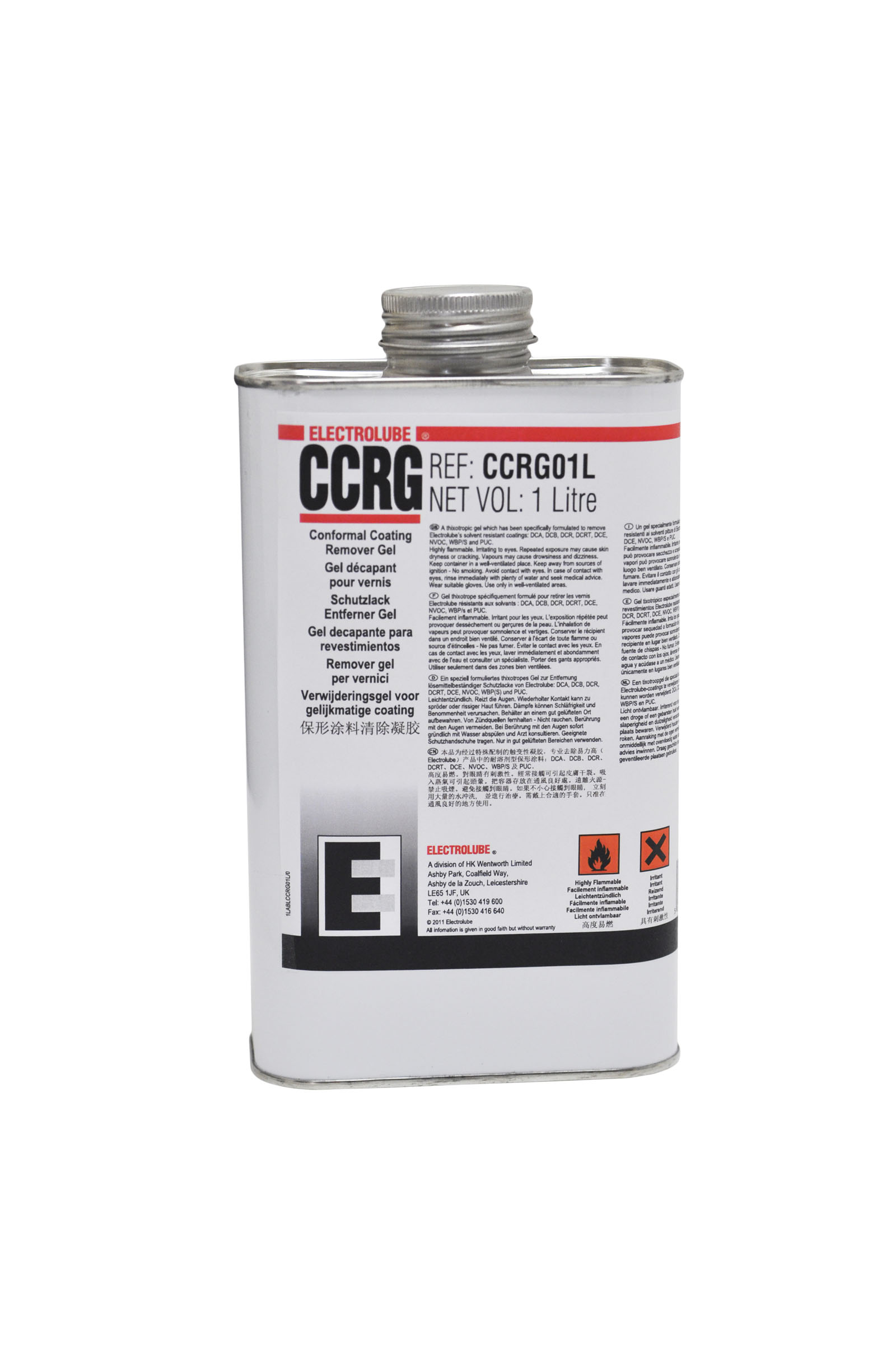 Resin Remover Solvent (RRS) and Conformal Coating Remover Gel (CCRG) have been developed by Electrolube's experts to still work effectively without the use of the dichloromethane.

The decision to restrict the use of dichloromethane, which was approved by the European Parliament as part of the REACH regulations, has not affected Electrolube bringing the new products to market. Keith Carruthers, Development Chemist at Electrolube, explains: "The restricted use of dichloromethane covers consumer and professional users. The definition of 'professional user' may mean that some, but not all of Electrolube's customers are able to continue using dichloromethane-based paint and coating stripping products; however, we have decided to remove this chlorinated solvent and replace it with a safer, alternative solvent blend that is just as efficient. The newest products - RRS and CCRG - use this solvent blend, offering highly effective results without the use of dichloromethane."

RRS joins Electrolube's family of solvent cleaners. It is a special blend of solvents designed to swell, soften, and even dissolve cured coatings as well as epoxy and polyurethane resins, enabling their removal from most substrates.

CCRG adds to the conformal coating range. Specially formulated to remove Electrolube's solvent resistant coatings (including DCA, DCB and DCR, amongst others) the thixotropic gel is a highly accomplished conformal coating remover.

Both RRS and CCRG will be available to the market for the first time at Productronica in November 2011.