Just A Drop In The Ocean For Denso
40 Years of Worldwide SeaShield Marine Pile Protection and Still Going Strong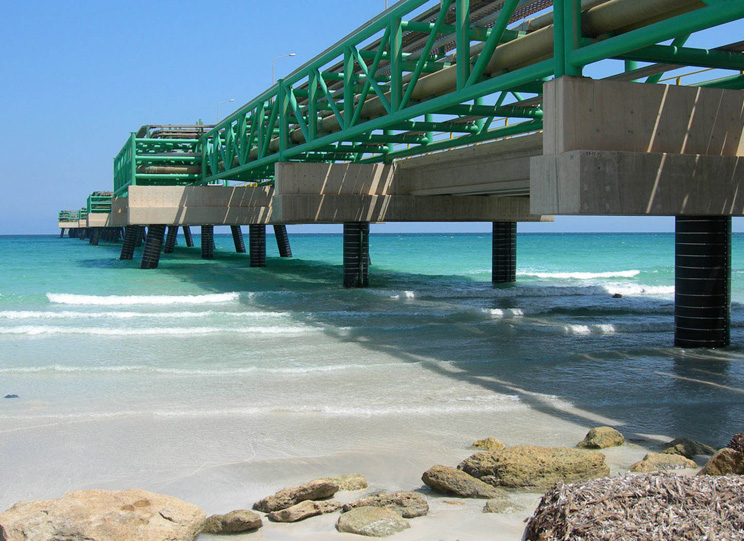 SeaShield Marine Pile ProtectionWinn & Coales (Denso) Ltd are very proud to announce in 2011 that their Denso eaShield marine pile protection systems have now been effectively working in some of the most harsh and demanding environments on the planet for over forty years.

This is no small achievement and Winn & Coales (Denso) Ltd can now officially rank these systems in the same league as other enduring Denso products, some of which have now been in service for over 80 years.

Anyone who has used Denso products will know that they are not in the business of supplying temporary fixes to corrosion prevention problems and pride themselves on providing long-term, cost effective solutions.

The Seashield range of systems have been developed with this purpose in mind to protect marine structures where corrosion is a major problem in splash zones, inter-tidal and subsea environments and the difficult area where the jetty pile meets the jetty platform. These areas are extremely vulnerable due to the constantly changing mixture of air, temperature and chloride laden water; all of which are the perfect mixture for severe corrosion. The result of this will cause structures to become unsafe over time and extremely costly to repair.

SeaShield Systems now have a 40 year proven track record, providing totally effective protection for steel, wood and concrete jetty piles in highly corrosive environments. This long term protection is achievable irrespective of cylindrical, hexagonal or square structure pile designs.

Winn & Coales (Denso) Ltd, originally established in 1883, are well known for the reliability, efficiency and longevity of their products and have built an enviable reputation based on problem solving for their customers.

Apart from the UK, they also have subsidiaries in America, Canada, Australia, New Zealand and South Africa as well as a global network of over 70 agents making the products available virtually anywhere in the world.