Carl Swisher Joins 4B As Sales Manager
4B Components, are a worldwide manufacturer of material handling and electronic components for bucket elevators and conveyors.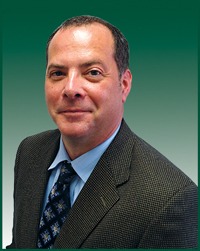 Carl SwisherCarl Swisher was announced as sales manager for material handling products on July 11th.

"Carl will help to strengthen our position as a global leader and manufacturer of material handling products. He comes with a strong knowledge of the elevator bucket business and will be a great asset to the 4B team" said Johnny Wheat, Senior Vice President and Director of 4B Components.

Swisher has over 20 years of experience in industrial sales and international business. Proficient in Spanish, he is a graduate of Washington University in St. Louis and holds an MBA from New York University's Stern School of Business in marketing and international business.

Prior to joining 4B, Swisher was the sales manager for Tapco Inc.