Leading UK Water Treatment Company Helps Ukrainian Firm Grow
B & V Water Treatment has helped a Ukrainian client break into the Russian market and increase turnover by 500% in two years – thanks to a licensing agreement set up with help from UKTI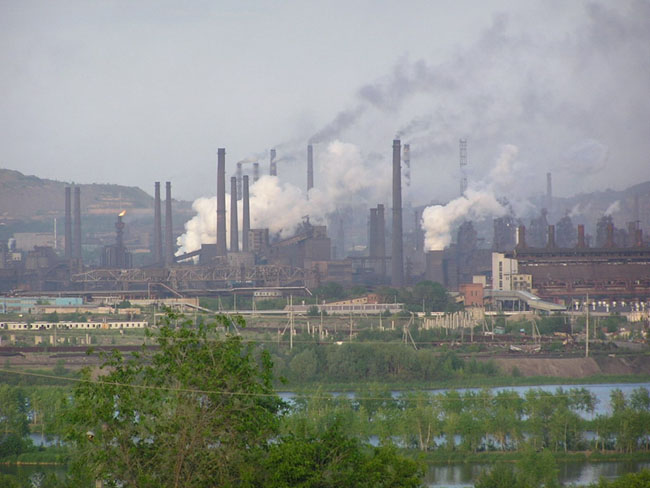 One of the key successes of the deal, between Northamptonshire-based B & V Water Treatment and Technochimreagent in Zaporozhye, is the signing of a contract to supply chemicals and technical expertise to one of the world's largest steel producers.

Multi-million pound turnover company B & V, whose particular expertise in this area lies in dealing with high pressure boilers for large industrial and power generation plant, says help it received from UKTI, which helps British businesses succeed in the global economy, was invaluable in securing the deal.

B & V technical director Dr Chris Wederell explained: "Technochimreagent contacted us – along with two other UK based water treatment companies - saying they wanted to discuss manufacturing our chemicals under licence. Our international work in this arena and in all other aspects of water and waste water treatment has been expanding rapidly and we have plenty of expertise in dealing with global partners, but the very specialist nature of setting up a manufacturing under licence agreement required specialist advice – which we received thanks to UKTI.

"We travelled to the Ukraine to discuss planning requirements with council officials for Technochimreagent's new factory – a conversion of a large concrete building with a nuclear bunker. The whole development was based on the spec on our own HQ in Daventry – including our mixing vessels and equipment. We own the intellectual property, offer ongoing technical support and expertise and travel to the Ukraine to hold training days for their customers. Technical expertise and research and development are some of B & V's core strengths. With an exceptionally high PhD count and an impressive number of others scientific specialists including microbiologists among our staff we offer more in terms of gravitas and technical support than other players in this industry."

Last year the Ukrainian firm signed a deal with the Magnitogorsk Iron and Steel Works (MMK) in the Urals, thus giving B & V a link to the massive Russian market. The deal sees Technochimreagent supplying chemicals to control corrosion and scale in boilers, cooling plant and ancillary pipework and treat microbiological growth in cooling towers. MMK, the largest single site steel producer in Russia and one of the most prolific in the world, employs more than 62,000 people and produces 16% of the domestic steel market. It exports worldwide with key markets in the Middle East, Asia and the Far East. The vast scale of the iron and steel works is difficult to grasp – a tour around the perimeter of the site is a 52 mile round trip.

Jill Cooper, group microbiologist and international technical support manager, explained that without help from the UKTI B & V would have struggled to gain a foothold in the Ukrainian – and thus the Russian - market.

"The legal, cultural and political complexities of working in Russia wouldn't have been possible without the cooperative nature of the arrangement with the Ukrainian firm. Likewise the Russian and local markets would not consider using chemicals developed by a company working alone in the Ukraine. The UK's expertise in the water treatment industry is considered to be some of the best in the world."

Technochimreagent now manufactures more than 600 environmentally friendly products under licence under the trademark "Puro Tech" with joint B & V branding.

Increasingly stringent quality controls in the Ukraine and Russia also mean they need expertise to help them reduce their negative impact on the environment, control discharge of sulphates and improve water recycling methods, all of which are dealt with via a combination of the B & V licensed chemicals and its technical expertise.

As well as Russia, the licence enables Technochimreagent to export to Belarus, Kazakhstan, Uzbekistan, Moldavia and Romania.

The deal, which has helped boost Technochimreagent's turnover from less than £1 million to just under £6 million in two years, is one of an increasing number of international partnerships for B & V. The model created in discussion with UKTI could be rolled out and adapted elsewhere as B & V increases its global reach in EMEA, Asia and the Far East.