Kawasaki Precision Machinery Success In Hannover
In April 2011 Kawasaki Precision Machinery exhibited at the MESSE Exhibition in Hannover, Germany.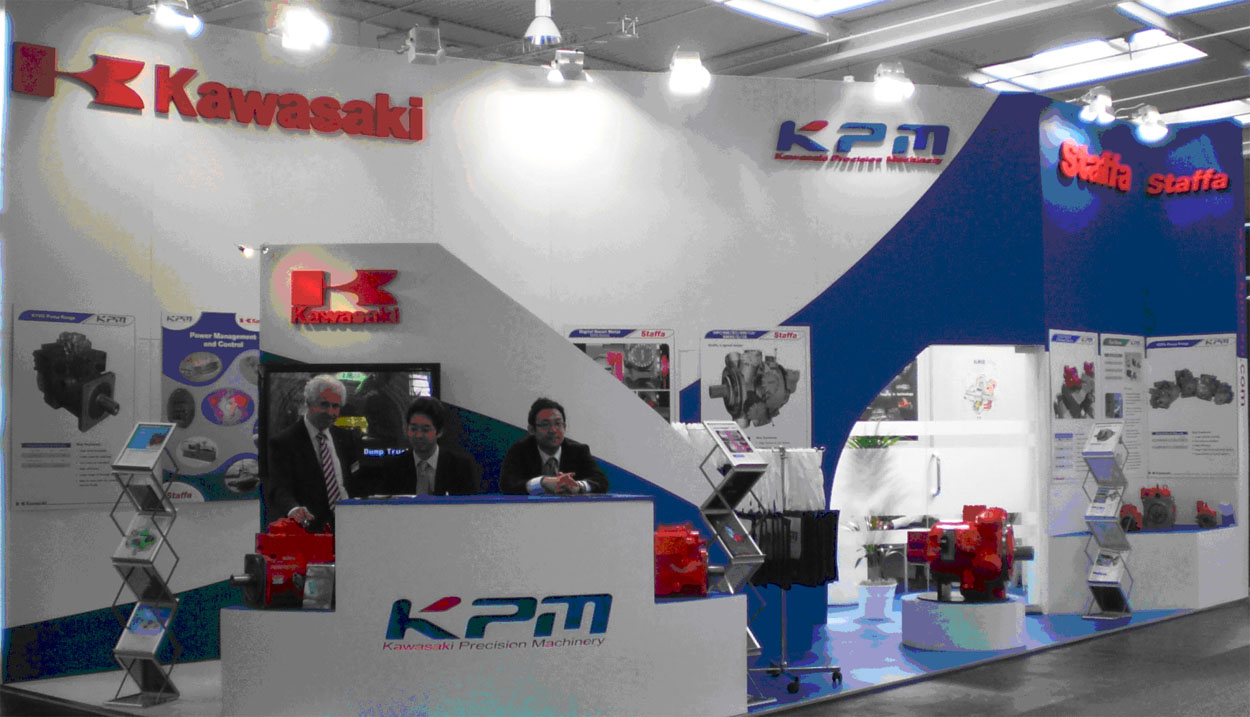 KPM displayed with KHI Japan, showing their advanced hydraulic solutions for a number of different mobile platforms such as Excavators, Cranes, Wheel Loaders and Concrete Pumps.

Attendance was particularly high at this event because of the previous low attendance at Munich BAUMA in 2010 when the Icelandic Volcano disrupted visitors with the closure of European Airspace. Visitors to Hannover were particularly interested in KPM's new high efficiency pumps for excavators, the smaller K3VL28 medium pressure pump, the K7VG series, the newly developed high-pressure swash plate type axial piston pump and new ranges of hydraulic and electronic pilot valves.

Yet again increasing number of OEM manufacturers from Europe and around the world were showing machines fitted with KPM hydraulic components, an excellent indication of the continuing success of KPM hydraulics in the Construction Machinery Market.

More than 6,500 exhibitors from 65 countries showed some 230,000 visitors more than 5,000 technical innovations in 230,000 square meters of exhibition space. HANNOVER MESSE 2011 was the most successful event in 10 years.

KPM also promoted the new Staffa developments , the Digital Smart Motor, HPC400 Motor and Symmetrical Valve Housing as well as promoting the K3VL range of pumps that are fast becoming the industry standard in marine power unit applications.

KPM will next be exhibiting at SMM Hamburg 4th-7th September 2012, then BAUMA 2013, Munich 15-21st April 2013.