Renishaw Wins Fourteenth Queens Award For Laser-Based Tool Recognition System
Renishaw plc, a global engineering technologies company, is pleased to announce that it has received a Queen's Award for Enterprise 2011 in the Innovations category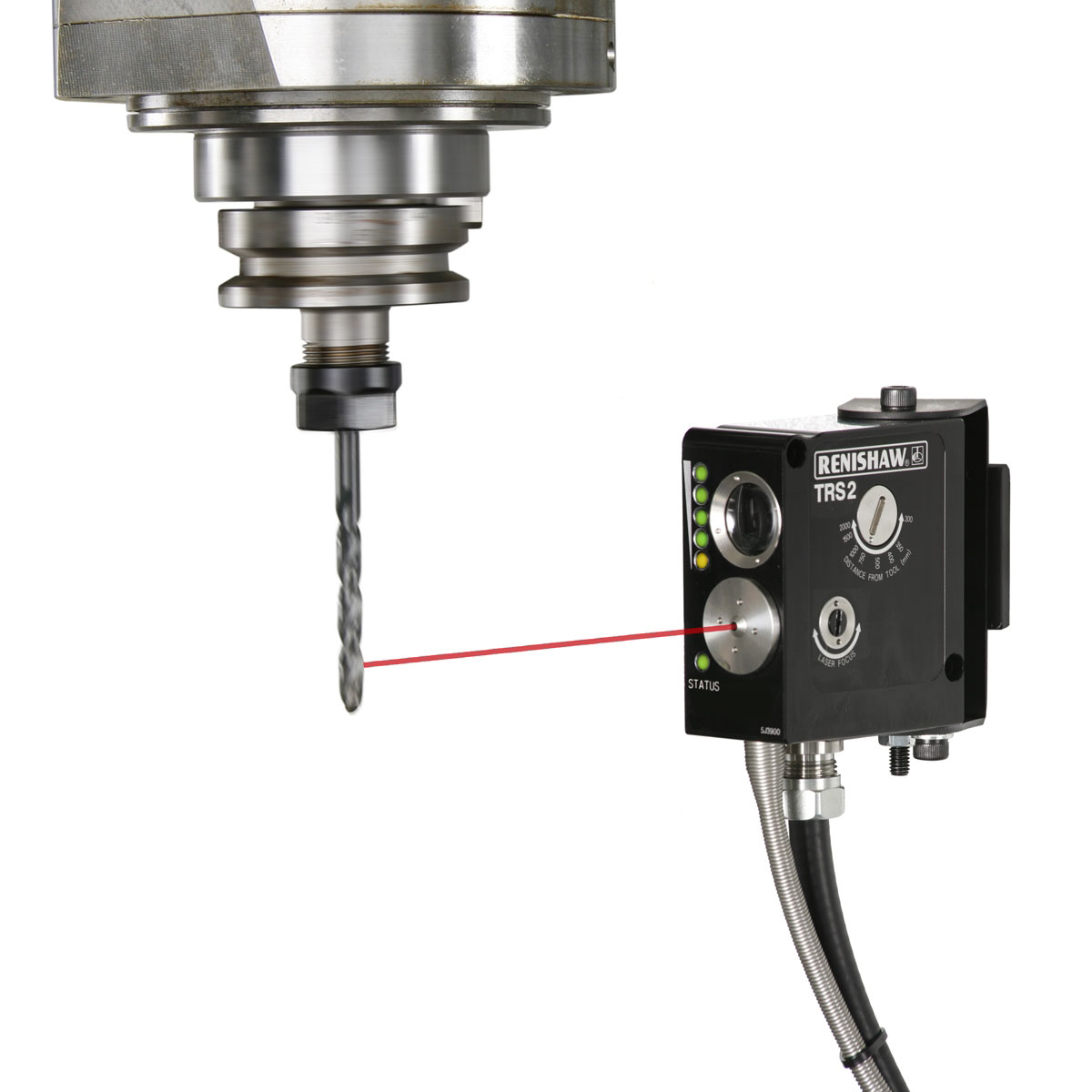 This Award has been granted for the development of the highly innovative TRS2 laser-based non-contact broken tool detection system which is used for detecting broken or missing cutting tools on computer numerically controlled (CNC) machining centres.

The Queen's Awards for Enterprise are the UK's most prestigious awards for business performance, which recognise and reward outstanding achievement by UK companies. For Renishaw, which earns some 95% of its sales revenues overseas, the international credibility of the Awards is also very important.

Said Sir David McMurtry, Renishaw's Chairman and Chief Executive, "It is always very special to have our commercial and technological achievements recognised by a highly respected independent assessment process. This latest Queen's Award should be a source of great pride for our staff around the world who regularly turn great ideas into a successful commercial reality, from design and manufacture, through to marketing and sales. At a time when we are also seeking to recruit over 230 talented individuals into our UK operations, this Award also gains us additional credibility in the eyes of potential new employees."

The TRS2 broken tool detection system is widely used within machining operations in the automotive and consumer electronics sector. In contrast with previous systems, the TRS2, which incorporates a laser transmitter and receiver in a single housing, is positioned on only one side of a cutting tool to analyse reflected light patterns and thus determine tool condition.

The product can assess the conditions of a variety of tools, with diameters as small as 0.2 mm, at a range of distances. Benefits to users include more accurate assessments of tool condition and the elimination of the problems caused by broken tools in terms of scrap, re-work and machine downtime.

The Queen's Awards for Enterprise are made each year by Her Majesty The Queen, on the advice of the Prime Minister, who is assisted by an Advisory Committee that includes representatives of Government, industry and commerce, and the trade unions. The Awards are given solely on merit and competition is fierce. The number of Awards presented each year is not pre-set and depends on the quality of the applications received.