Structure Expansion For Robson
Expanding its skills base and increasing its capability has always been Robson's ethos, with expanding markets and new niche products Robson Handling Technology have recruited two Structural Engineers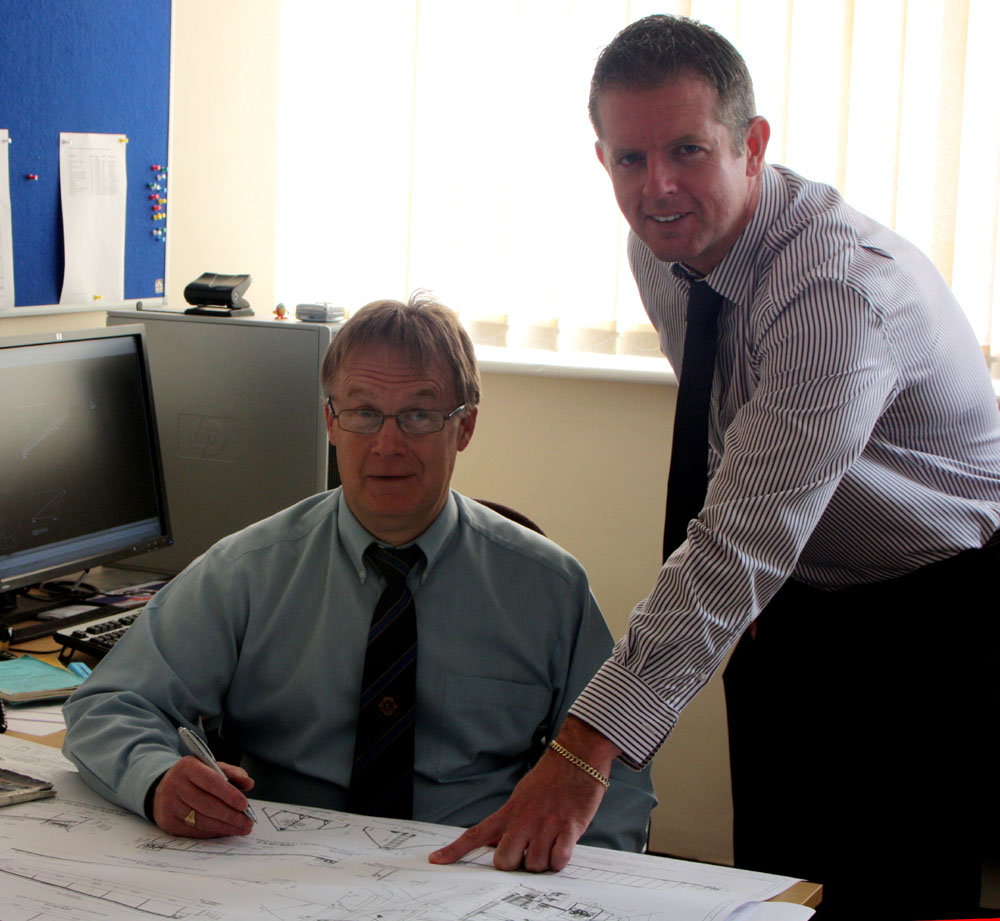 Ron Taylor / Andrew BroadbentAdding to the firm's complement of skilled Design, Mechanical, Electrical and Installation Engineers the addition will benefit the company and its customers, adding speed and efficiency to the design process.

Ron Taylor from Chesterfield, formally of Nottinghamshire based SP Fabrications, started work in 1974 as a Junior Draughtsman for Birtley Engineering, continuing his apprenticeship to gain a HND in Mechanical Engineering. An Associate-member of the Institution of Structural Engineers his skills and experience are a welcomed addition to the Robson team.

Andrew Broadbent from Pinxton, Alfreton. Started his apprenticeship as a Plater-welder for structural steel manufacturer Rowen Structures of Huthwaite. Continuing his career to progress to become a Project Structural Draughtsman, skilled in both 2 dimensional and 3 dimension drawing packages.

Robson, design and build Mechanical Handling Systems including gantries, bridges, towers and buildings, supplying industries worldwide such as Airports, Sugar Refineries, Power Stations and Steel Works plus many more. Each requiring bespoke engineered equipment. The gantries and bridges often span above 200 metres, structural calculations and the correct selection of materials are vital.

Robson's in depth knowledge of these industries plus the welcomed addition of the structural engineers ensure Robson have the skills and experience to meet any challenge.