Servicing The Growing Premium Sector Around The World
In a country known for its high per capita chocolate consumption and affordable confectionery products on every corner ...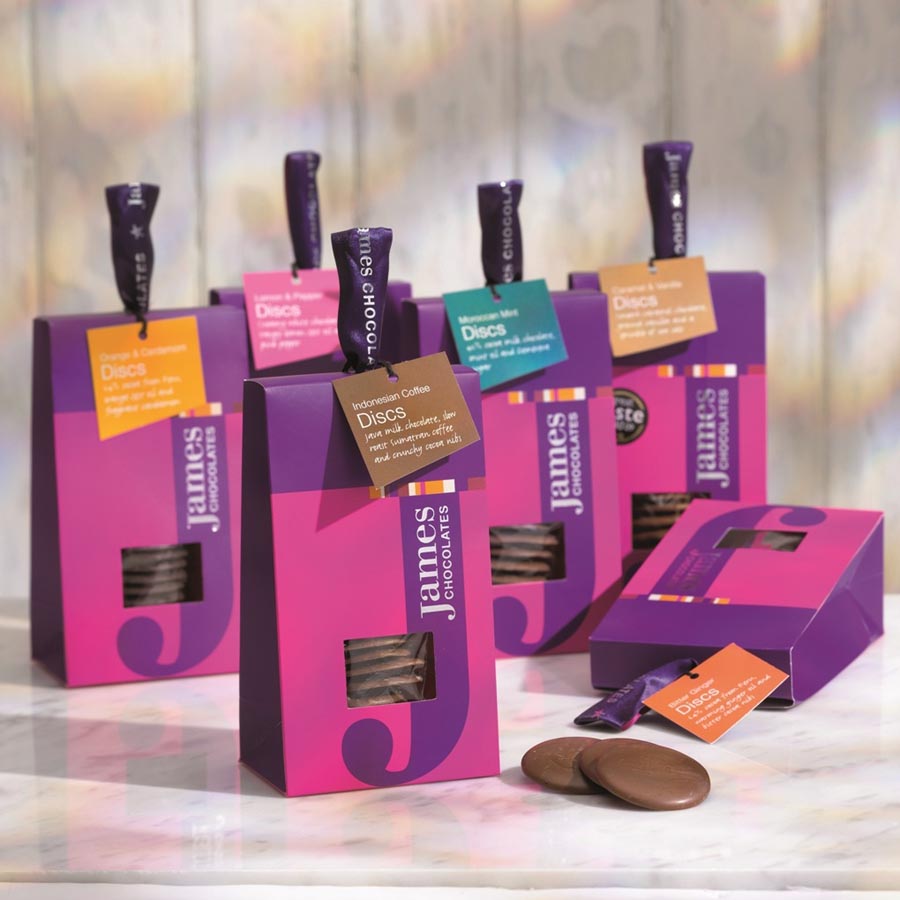 One company has established a reputation for supplying some of the UK's premium confectionery products to specialist importers and retailers around the world.

Established in 2004, Cocoda describes itself as a 'Sales and Marketing Consultancy for the Specialist Confectionery industry'. Managing Director, David Hill, set the company up after many years in the sector having built up an extensive network of contacts in the supply, buying and distribution of specialist confectionery.

Cocoda defines specialist confectionery broadly as 'products with a USP other than low cost'. In other words, Cocoda operates at the other end of the scale to the omnipresent confectionery brands that most of the UK grew up with, and whilst there remains plenty of room for all players, it is sectors like premium, natural, organic etc. that continue to experience the strongest growth, and not just in the UK.

According to Hill, the catalyst for establishing Cocoda was at least in part, frustration; "I loved the sector from my very first job in it, but as the market for more premium products grew, I found it increasingly frustrating only to be able to develop and grow my employer's products. I wished I could work with all of the brands I loved and while that was never practically possible, by establishing Cocoda, I have established a fantastic portfolio of great brands"

So where does the consultancy come in? Cocoda has been involved in NPD, brand development, channel analysis, product sourcing and other projects in a number of exciting areas, ranging from Prince Charles' Duchy Originals to importing companies supplying branded and own label confectionery products to the multiple retail sectors. Drawing on years of hands-on experience and a network spanning many related industries, it's easy to see why the consultancy services are in such demand.

Meanwhile, from a sales and marketing level, Cocoda manages the export sales for a select number of brands that may not choose or be able to justify employing a full time export manager. By careful selection of brands, Cocoda is able to offer a range of complementary premium chocolate and sugar confectionery brands to specialist importers and distributors around the world. The brokerage nature of Cocoda ensures customers are able to buy at the same prices as they would if they were to deal with the brand supplier directly, but with the added advantage that they can deal with one highly experienced 'Export Manager' for a number of brands.

From the brand owners' point of view, the cost of using Cocoda to develop export sales can often be shared between the brands and each derives the benefit of using one of the best connected premium confectionery export managers operating in the UK. "There is a limit of course," says Hill, "I can't keep building up the portfolio for ever. Soon enough I would be spread too thin or worse still, a conflict of interests could occur – something Cocoda has always been very mindful of."

Understanding the sometimes very subtle differences in tastes, competition, retail channels, cultures, price and distribution structures in different markets are all vital to Cocoda's and ultimately its clients' success. Hard work, networking, dozens of trade shows, and a great deal of travel later, Cocoda has established sales and distribution channels for the brands it represents in most countries in Europe and far beyond. While not every one of Cocoda's brands is yet in every country, continuous discussions take place to plug the gaps and 2010 saw first time sales in further afield markets such as Australia, Japan, New Zealand, Russia and China.

What is clear is that Cocoda's very existence has come about as a result of the growing number of specialist and premium confectionery brands emanating from the UK. Looking at some of the stunning brands managed, such as Prestat, Chocca Mocca, James, Roots & Wings and Summerdown Mint, it is clear that the UK, and Cocoda in particular, has far more to offer the world than a standard milk chocolate bar made with vegetable fat.

For any non-UK retailers and importers looking to boost their portfolio of luxury chocolate brands, they need to do no more than contact Cocoda to access some of the best brands available in the world today and be served by one of the sector's most experienced Export Managers.