Renishaw Wins The Best Technology Award At 2011 Plc Awards
Renishaw, the global engineering technologies company, has been presented with the Best Technology award at this year's PLC Awards held on March 10th at the Grosvenor House Hotel in London, England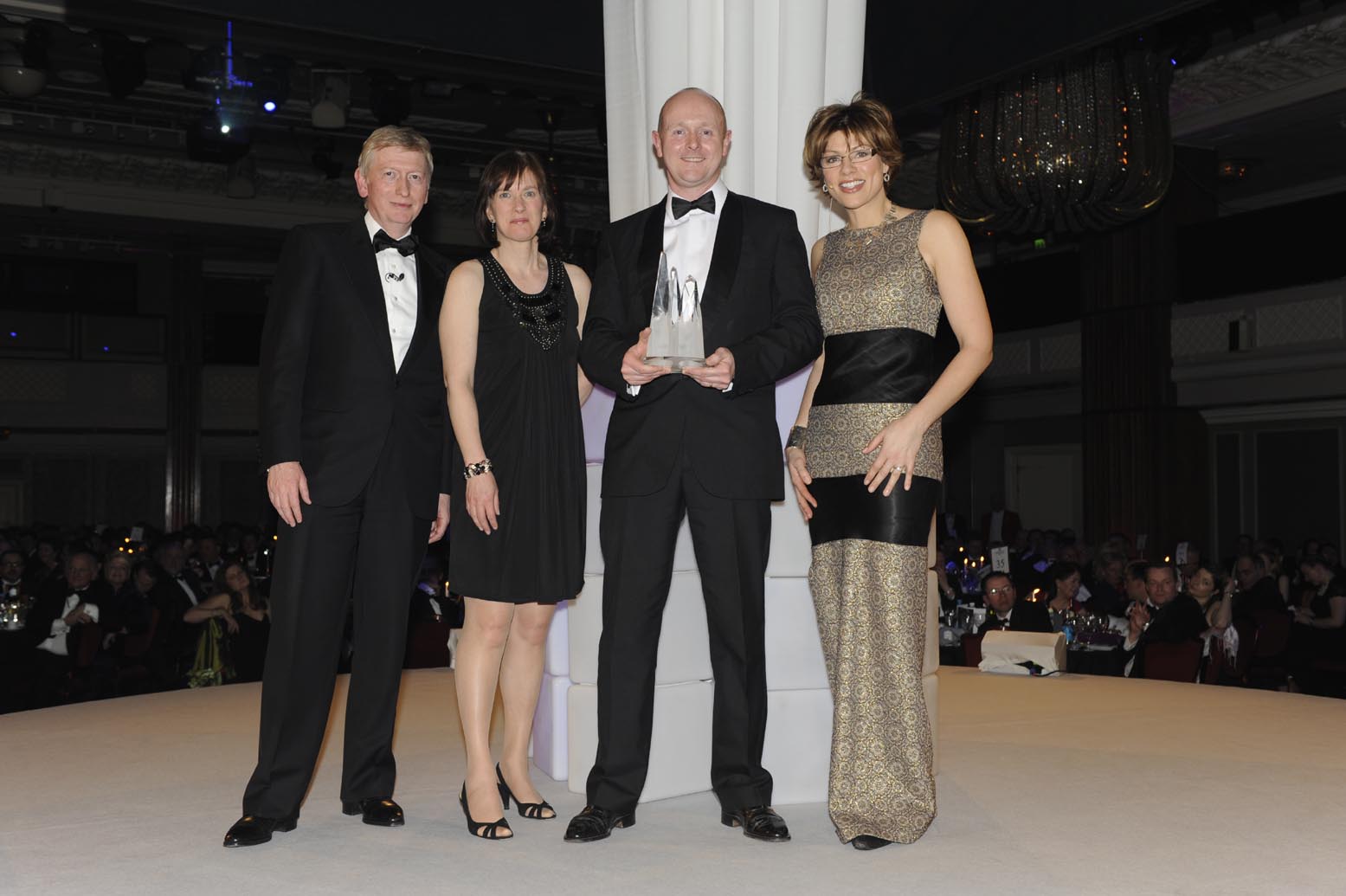 The award is given to a company whose business growth and success is dependent on, or attributable to, the development of its technology, and Renishaw was judged the winner ahead of Oxford Instruments, Victrex and Wolfson Microelectronics.

The PLC awards, which are given annually for smaller (non FTSE 100) companies listed on the London Stock Exchange, are described as the 'event of the year' for London's financial community and are attended by 1,500 people, from listed companies, investment banks, fund managers, investment analysts and corporate advisors.

Accepting the award for Renishaw was Dr Tim Prestidge, Director of its Machine Tool Products Division, who said, "We annually invest some 17% of sales into R&D and engineering, and innovative technology is at the heart of our customer solutions for the manufacturing and healthcare sectors. To win this award against very tough competition we had to demonstrate to the judges that there was significant innovation in our technologies and their applications."

Writing about the Technology Award, the Financial Times described how London-listed mid-capitalised companies are working hard to develop market niches with designs 'that stand behind world-leading technologies that pervade our homes, offices, factories and hospitals'. It also noted that what most of the shortlisted companies had in common was 'a commitment to maintain high levels of expenditure in research and development', ensuring that 'whatever the state of the world economy, that they would remain as technological leaders in their global market niches.'

Dr Prestidge was presented with the award by BBC TV presenter Kate Silverton, in the presence of Ian Powell, Chairman and senior Partner of overall awards sponsor PwC, and Delphine Currie, Partner of category sponsor SJ Berwin.