A Year Of Success From Atkinson-Walker
Atkinson-Walker (Saws) Ltd, the leading UK manufacturers of Industrial Quality Tungsten Carbide Tipped circular saw blades, has hit its target by increasing the turnover by 12% in 2010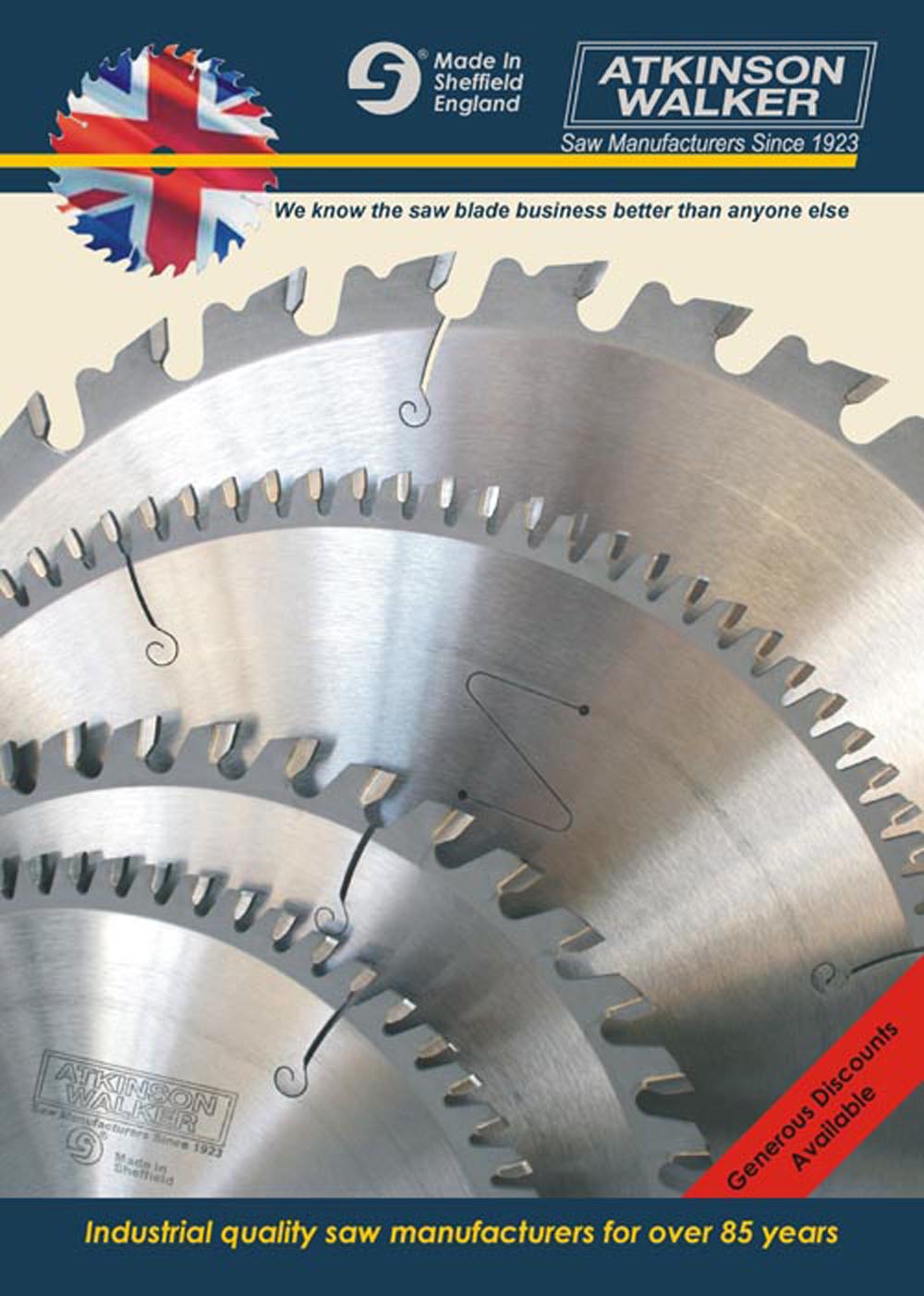 Their achievement came from a 12% increase in export operations and keeping the prices of their excellent quality saw blades at more competitive level than any other saw blade supplier.

The Managing Director Chris Walker says: 'Now that the Pound has stabilised more against Euro at a lower exchange rate, our Made in Sheffield TCT blades are competitively priced than blades produced by other European manufacturers.

The W10 Exhibition which took place in NEC Birmingham in October has also helped the company to win new customers and obtain many sales leads from the UK. The company is very happy about the outcome of the exhibition and looking to the future more positive with the businesses new they won.

The Sheffield based company is also increasing its export sales by expanding into new markets. In 2010, the export sales increased by 12 %. Atkinson-Walker (Saws) has started trading with a large distributor in Turkey and is very optimistic about increasing its sales in Turkish market by the end of 2011. They are also quite confident about entering into other world markets where they believe there is high demand for saw blades.

The Managing Director Chris Walker says: 'Looking forward into 2011, we are confident that our range of Made in Sheffield Industrial Quality TCT saw blades will gain further market share both in the UK and overseas markets.'

Atkinson-Walker (Saws) is able to supply any specification of TCT saw blade for use in cutting timber, metal, aluminum and plastic. With over 85 years of expertise, the company is able to offer technical advice for any cutting application.