Ironsides Lubricants Offers Own Brand Solutions For Many Varied Types Of Companies
Specialising in the supply of own branded lubricant products, the company manufactures over 6000 MT of grease per year and 85,000 Litres of specialist oils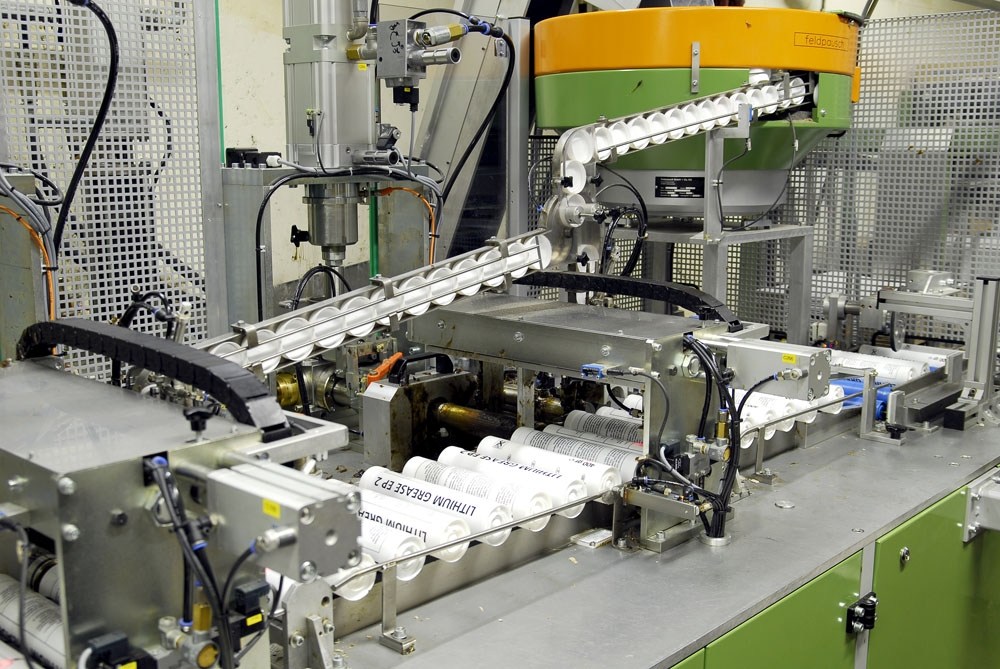 From its Stockport manufacturing facility Ironsides is accredited to ISO9001, and is also one of the first UK lubricant manufacturers to attain the environmental standard of ISO14001. The flexibility needed to successfully operate in own brand markets is clearly understood by Ironsides and has attributed to its success over many years. This flexibility is demonstrated in the type of products Ironsides manufacture and the range of packaging available to customers from simple plain coloured designs to multi coloured brand identities, to bulk delivery from Ironsides own dedicated bulk road tankers. Ironsides endeavour to accommodate all customer product and packaging requirements.

Ironsides manufacture a comprehensive range of grease lubricants in different soap types including lithium, lithium complex, calcium, bentone, aluminium complex and polymer based products. The in depth range covers many applications and is constantly being developed to address the needs of modern machinery, new technologies and market trends. The range of oils made by Ironsides are aimed at specialist applications including high temperature chain oils, synthetic gear oils and H1 approved food processing oils.

With an excellent technical laboratory encompassing state of the art development and testing equipment Ironsides enjoy great success in manufacturing products to customer specifications or application requirements, with minimal batch order availability. Through discussions with their customers and evaluation of application demands, Ironsides Technical Sales staff can formulate class leading bespoke products for new and existing customers

Together with Ironsides biolube products, a bio-degradable range of greases and Ironsides comprehensive range of H1 approved food grade products the company offers own brand solutions for many varied types of companies.