Goodfellow Supplies Research Materials For Academic Advancement
Goodfellow, leading global supplier of materials for more than 70 years, recently provided two museums and a university with materials that educate as well as foster creative thinking and innovation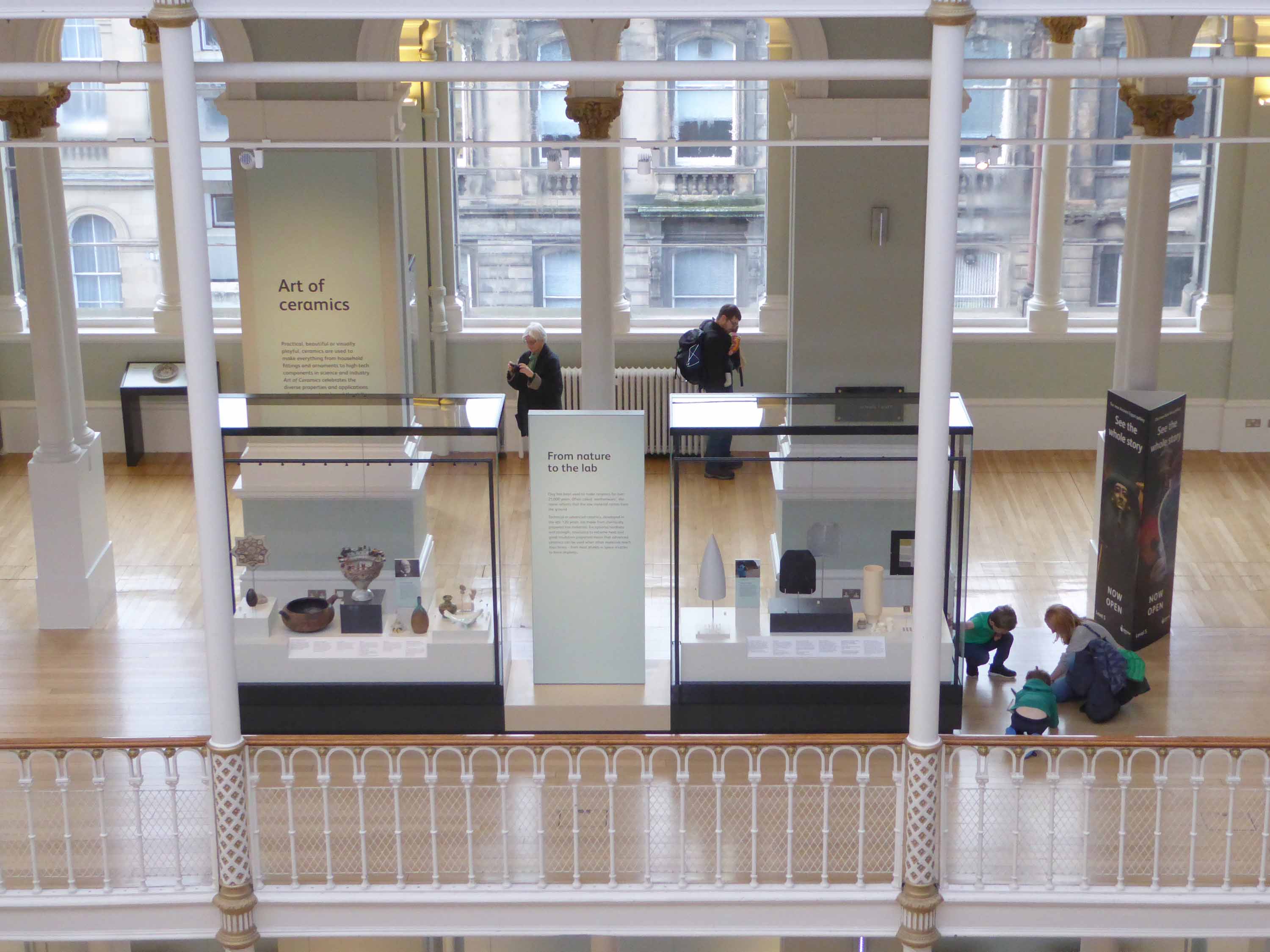 New case studies have been launched on Goodfellow.com showcasing examples of where Goodfellow has provided an array of ceramics and aluminium foam to the academic sector, as well as nickel foam for the creation, through chemical vapour deposition (CVD) of graphene, of graphene foam.

The National Museum of Scotland

The permanent exhibition at the internationally recognised National Museum of Scotland in Edinburgh used the advanced ceramics provided by Goodfellow to showcase the properties of ceramics, their applications throughout history, and their role in global trade over thousands of years.

In showcasing the decorative and practical uses of ceramics, the museum enables visitors – numbering over 2 million per year – to appreciate the intriguing insights this outstanding permanent exhibition has to offer.

Alison Taubman, Principal Curator of Communications at National Museums Scotland, said, "We were delighted at Goodfellow Cambridge Limited's enthusiasm to contribute to this display and very appreciative of their time in providing material as well as technical advice on the nature of the particular ceramics, their properties and an outline of their uses in industry. These contributions will give our many visitors an intriguing insight into the unexpected uses of advanced ceramics, which would be missing without the generosity of Goodfellow Cambridge Limited."

The Museum of Science and Industry, Manchester

Manchester-based Museum of Science and Industry, built on the site of the world's oldest surviving passenger railway station, is devoted to innovative discoveries in science and technology. Goodfellow's relationship with the museum stems back to 2015, when the company provided materials for the "Wonder Materials: Graphene and Beyond" exhibition.

More recently, Goodfellow provided aluminium foam for an educational Dragons' Den-style workshop which challenges 11-16-year olds to look at an array of different materials and pitch a prototype product using those materials. This innovative workshop creates a platform to challenge students and provide experience in STEM subjects in a very different way.

Adam Flint, Creative Content and Event Developer at the Museum of Science and Industry in Manchester, said, "It's increasingly difficult for teachers to bring groups of students out to museums. When pitching a trip to the stakeholders back at school, it helps teachers to be able to highlight the unique benefits. The materials that Goodfellow has provided for us add that element of uniqueness. These are things that the students can't access in school. The materials also point to real-world applications, adding vital context and substance to the work back in class."

University of Catania, Italy

Researchers from the University of Catania in Italy designed a freestanding apparatus for photocatalysis application. The apparatus was built of a 3D graphene hybrid material (graphene foam created by CVD of graphene on nickel foam) and the organic compound polyporphyrin.

Nickel foam provided by Goodfellow was used as a scaffold template for the creation. This is the latest example of metal foam being used for a growing list of innovative applications ranging from heat exchangers, energy absorbers, air-oil separators and acoustics, to filters, electrodes and more.

Goodfellow will continue to add to its portfolio of case studies within the academic sector to help expand the mindset of future scientific achievers and aid them in their future research and career development.