Alsico Exciting Multimillion Contract With TUI
Alsico are the leading manufacturer and provider of workwear in the UK and Europe. The company have recently confirmed a three-year multimillion-pound contract with travel giant, TUI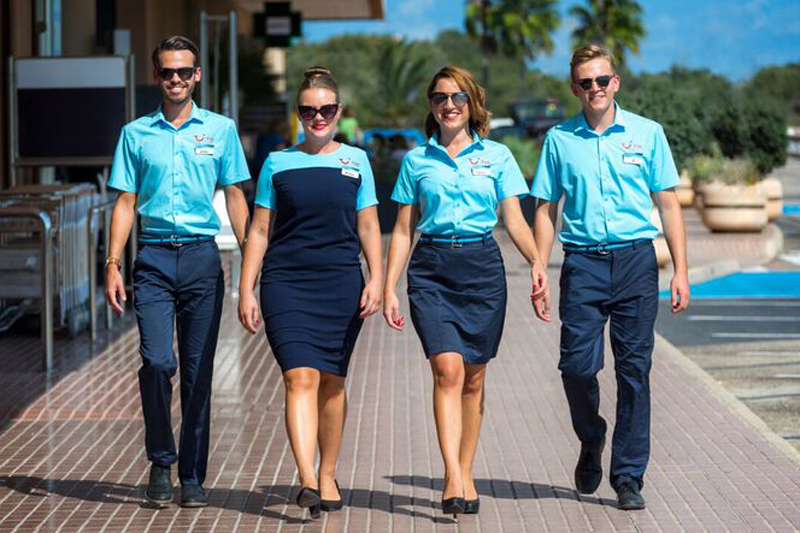 To clarify, the contract with TUI involves supplying high-quality, comfortable and durable resort uniforms to 6,000 TUI representatives who work across more than 150 holiday destinations.

In order to make the ordering process as straightforward as possible, Alsico have created an innovative and bespoke digital platform for TUI employees to use when purchasing their uniforms. The platform simply asks employees to submit their measurements in order to provide them with a properly fitting company uniform. In addition to this, the platform will save the chosen sizing and apply this for any future uniform and garments that are ordered.

Most importantly, this platform can be accessed anywhere in the world by TUI representatives, making it ideal for travel reps. As if that wasn't enough, Alsico have also included a 24/7 live chat option to respond to any queries that employees have with the ordering process or their suggested sizing – again, very fitting for a company who have employees working in different time zones.

"It is testament to everyone's hard work and dedication to end user satisfaction that we have forged a relationship with TUI. Having successfully delivered phase one of the project, we are looking forward to moving forwards in partnership with TUI for many years to come." – Daren Turner, Alsico Operations Manager.

Off the success of this project, Alsico intend to white label the software for existing and future customers. In doing so, other companies will be able to integrate the software with their own staff portals and admin systems.

Unsurprisingly, the system is a big hit with the travel giant and has provided an opportunity for companies to check that all employees are representing the brand appropriately with the correct garment pieces.

"TUI´s future strategy focusses on digital acceleration and working to support the creation of a digital culture. The chat box feature in the uniform portal has been a fantastic addition to the website, with over 1,000 chats taking place in the first couple of weeks and the digital 'What´s My Size?' guideline has also been received very positively amongst our colleagues, too." – Dora Papp, Supply & Corporate Travel Manager at TUI.

Wednesday 19 June 2019 / file under Leisure