Fine Tubes Names Peter Brown Key Equipment And Facilities Manager
AMETEK SMP Fine Tubes, is pleased to name Peter Brown as its new Key Equipment and Facilities Manager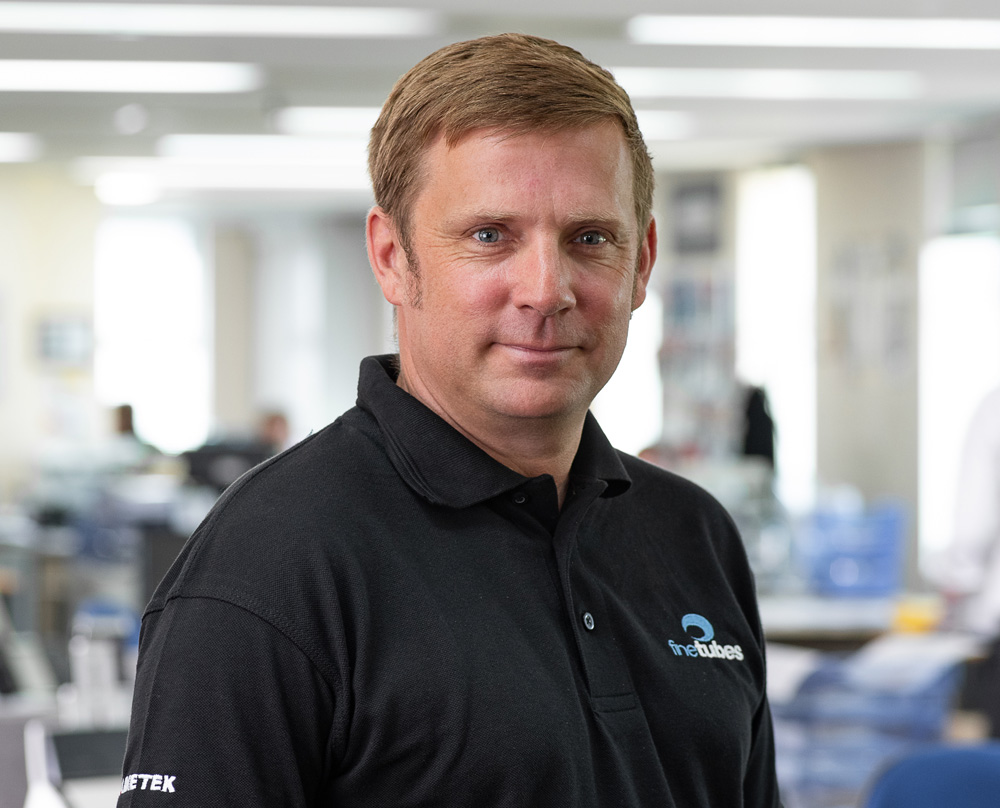 Brown will work within the company's thriving Operations division of the manufacturer and international supplier of precision-engineered metal tube products.

Brown joins Fine Tubes after nine years of experience working in maintenance and operations management roles. He holds a Bachelor of Engineering degree with honors in Manufacturing Engineering with Management from the University of Dundee. He will provide leadership for the equipment and facilities team, ensuring quality control by running the specialized production line smoothly and seamlessly to deliver Fine Tubes' key global contracts.

David Cawse, Operations Director at Fine Tubes, said: "Peter's appointment as Key Equipment and Facilities Manager is great news for Fine Tubes. Under his leadership, the Operations team will continue to build upon the steps we have already taken to ensure an ongoing culture of quality maintenance with safety and performance at the top of our priorities. Having stable and reliable equipment allows us to achieve high levels of production and I look forward to working closely with Peter for many years to come."

Brown added: "Joining the excellent Operations division of Fine Tubes at this time is a real privilege for me and an exciting prospect. I look forward to bringing my knowledge and skills into this already impressive team and to ensuring the ongoing production of Fine Tubes' range of bespoke metal tubing for the many diverse industries the company services, both now and in the future."

About Fine Tubes
Fine Tubes is part of AMETEK Specialty Metal Products (SMP) and is based in Plymouth, UK. The company manufactures high-precision, high-performance stainless steel, nickel alloy and titanium metal tubing products for critical applications across a wide range of sectors. These sectors include aerospace, medical, oil and gas and energy. www.finetubes.com

About AMETEK SMP
AMETEK Specialty Metal Products (SMP) comprises six manufacturing facilities in the UK and USA: Reading Alloys, AMETEK SMP Eighty Four, Fine Tubes, Superior Tube, Hamilton Precision Metals and AMETEK SMP Wallingford. Collectively, the businesses represent a world-leading force in the manufacture of advanced metallurgical products for critical applications across a range of industries. Visit www.ametekmetals.com to learn more.

AMETEK, Inc. is a leading global manufacturer of electronic instruments and electromechanical devices with annual sales of approximately $5 billion. AMETEK has more than 17,000 employees at more than 150 operating locations worldwide. Supporting those operations are more than 100 sales and service facilities across the United States and in 30 other countries around the world. Visit www.ametek.com to learn more.