Visit Intersurgical At The 39th International Symposium On Intensive Care And Emergency Medicine
Intersurgical will be showing a wide range of critical care products on stand 2.04 at ISICEM 2019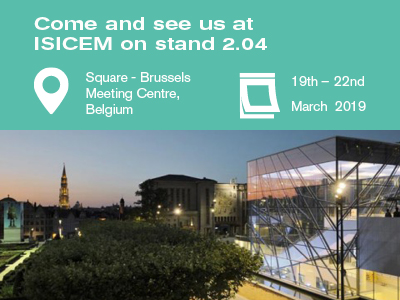 Our product specialists will be on hand to discuss innovative patient solutions, including:

The StarMed respiratory hood range has been designed for both non-invasive ventilation (NIV) and CPAP therapy, providing an alternative patient interface to traditional masks. Offering several clinical benefits for both the patient and the care providers, the hood interface helps to overcome many of the issues experienced with both endotracheal intubation and face mask use.

Our range of oral care toothbrushes and day kits forms a vital part of a proper oral care protocol for the prevention of ventilator associated pneumonia (VAP).

TrachSeal™ closed suction systems are designed to greatly reduce the potential for contamination from the bacteria that cause VAP. Featuring an ultra-clear soft sleeve and numerous other features, TrachSeal is available for 24- or 72-hour usage.

A range of bilevel breathing systems is available for both active heated wire and passive ventilation, suitable for both adult and paediatric patients.

We will also be showing products from our airway management range, including the i-gel O2 Resus Pack for emergency medicine and an extensive range of breathing filters, HMEs and HMEFs.

We look forward to showing you our patient solutions for on stand 2.04 from 19-22 March.