Innovative Flowflex Introduce Mechanical Filling Device
The Mechanical Filling Device (MFD) is designed to top up pressurised domestic gas heating systems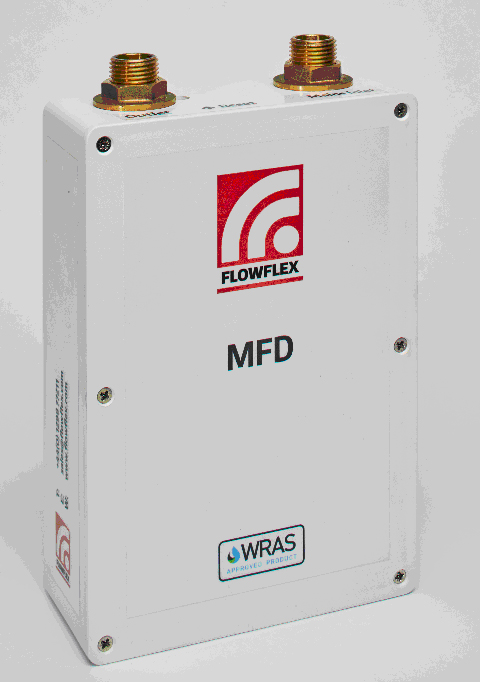 There are approximately 10 million pressurised domestic heating systems in the UK two thirds of which suffer pressure loss due to often small and impossible to detect leaks located anywhere on the system. This leakage will often evaporate and be virtually undetectable and it is this pressure loss which leads to system shut down. When the Boiler shuts down you are left with no heating and no hot water supply, without any prior warning.

Specific to domestic pressurised heating systems, Combination boilers and domestic system heating boiler systems, the MFD, prevents unexpected system shut down.

Moreover, the MFD, which is a safety device, prevents over filling a pressurised system and can be used to enable you to easily bleed radiators. Whilst installed the MFD, which uses no batteries or electrical supply, automatically re-pressurises the heating system hydraulically, completely mechanical.

The MFD is ideal for DIY installation, it requires no change in the pipework and is supplied factory sealed and pre-set meaning it can be installed in under 5 minutes.