Geotech Launches State Of The Art New BIOMETHANE 3000 Analyser
Geotech, leaders in the design and manufacture of gas analysis technology, has set a new standard in biomethane gas analysis with the launch of the brand new BIOMETHANE 3000 analyser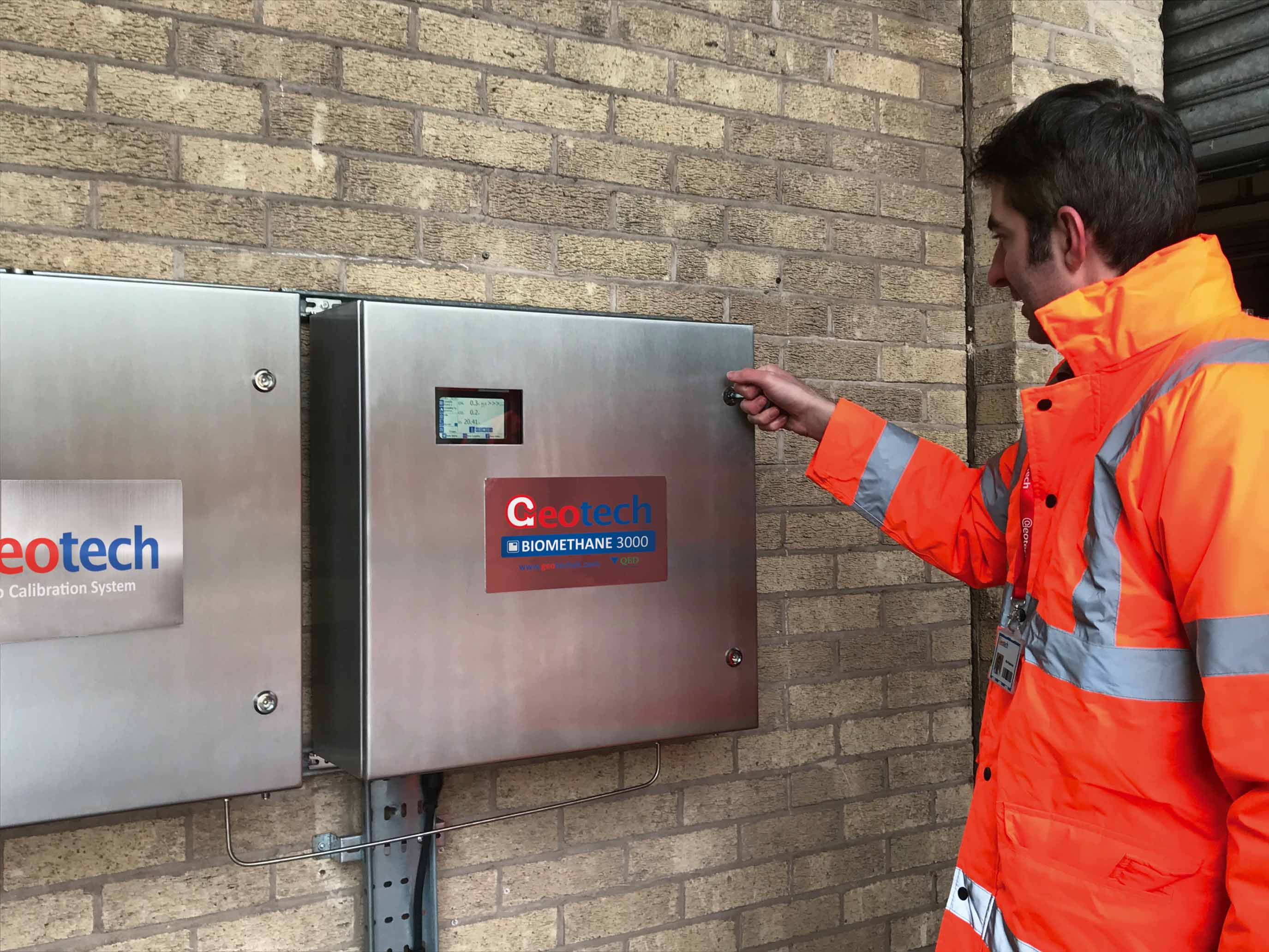 The market-leading BIOMETHANE 3000 has been developed in conjunction with leading plant providers across the world. As Biomethane becomes a vitally important part of our energy future, this product delivers real time monitoring and remote access to ensure balanced gas composition levels and optimised biofuel or gas-to-grid operations. It also offers the user historical data, enabling trend monitoring.

Today, there is a steadily growing trend for pure streams of biomethane to be injected into the mains gas grid (gas-to-grid). The gas must first be purified and subsequently monitored throughout its application to ensure quality and safety.

Geotech recognised the need for a more proactive approach that pre-empts issues in advance of the gas reaching the grid and so the BIOMETHANE 3000 aims to complement the Gas Chromatograph infrastructure, already in place, by offering real-time monitoring in a cost effective package.

The innovative Biomethane 3000 is a fixed in line gas analysis system that is specifically designed and optimised in response to the changing trend of gas-to-grid injection. It is customisable to individual site requirements and the modular design even facilitates a "hot-swap" system that minimises downtime and simplifies serviceability and onsite maintenance.

Other key benefits include the onsite calibration, which can take place every 25 minutes if required, again minimising downtime and catching any issues at a much earlier stage.

Geotech's Global Sales & Marketing Director, Paul Gooch, explained: "Geotech prides itself on offering consistently high level products and services and we are excited about the launch of the BIOMETHANE 3000. This analyser will support the upward trend in gas to grid applications within the industry and offers many benefits to our customers. This product has been specifically developed to provide our customers with the peace of mind that at first stage analysis they will have accurate readings around the 98% methane level and below the 1% oxygen level.

"Our customers told us they needed a biomethane gas-focused analyser that provided a greater level of accuracy across both methane and oxygen measurements, with significantly higher levels of methane. This will help prevent expensive plant downtime and the cost of flaring off poor quality gas which adds huge costs to their operation."

The all-new BIOMETHANE 3000 is regarded by Geotech as a market-leading approach to monitoring methane and oxygen range and accuracy. The solution has been developed for customers worldwide and features multi-lingual menus, product literature and customer support.

The product is currently been trialled by several Geotech customers around the world who have complimented its ease of use and helpfulness in achieving successful final Gas Chromatograph checks.