Wickham Laboratories Article On Endotoxin Detection Methods
Wickham Laboratories is pleased to announce the publication of a technical editorial "Comparing Endotoxin Detection Methods" which is featured in Pharmaceutical Technology Europe's November 2017 issue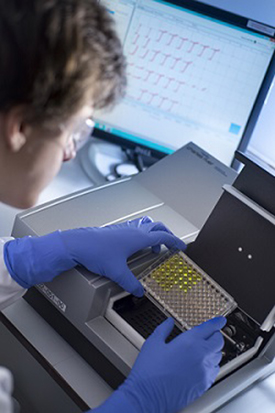 Within the article, we discuss the importance of maintaining quality and safety in endotoxin testing methods and the risks they may imply if inadequate.

Endotoxins are small, hydrophobic molecules that are part of the lipopolysaccharide complex that forms most of the outer membrane of Gram-negative bacteria. They are released when the bacteria die and their outer membranes disintegrate, triggering the toxicity mechanism of the fractionated lipopolysaccharides.

To ensure patient safety, endotoxin testing must be carried out, not only on end-product medical devices or injectables, but also on the raw materials that are used to make them. Despite this requirement, endotoxin testing is often overlooked, and many manufacturers may rely too much on sterility testing. As described in the harmonized European, United States, and Japanese pharmacopeias, sterility testing will detect live microorganisms, including Gram-negative bacteria. If these bacteria are destroyed during the sterilization process, however, endotoxin will be released and will remain undetected.

Company Overview

As a GMP/GLP compliant laboratory with over 50 years of experience, Wickham Laboratories Ltd is an established name in the fields of pharmaceutical and medical device contract testing, research and consultancy. We conduct business with clients worldwide and the combined expertise of our laboratory technicians and managers enables us to be fully conversant with global regulatory expectations.

We are committed to providing a quality testing service, combining high levels of client satisfaction together with the maintenance of appropriate accreditation. This and the continual pursuit of delivering excellence remain central to our business.

We are routinely inspected by the MHRA, FDA and Home Office, and offer the opportunity for clients to conduct audits on a regular basis.